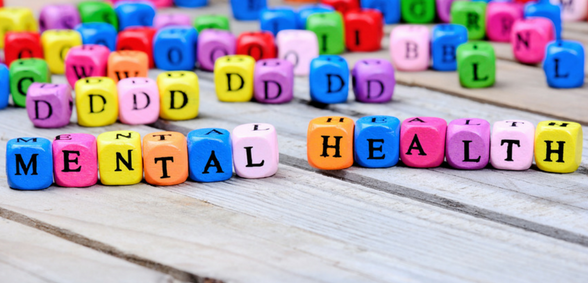 A leading Bradford school has become the first independent school in the UK to receive an award recognising its work promoting mental health, the Telegraph and Argus reports
Woodhouse Grove School, in Apperley Bridge, has been awarded the Wellbeing Award for Schools, making it the only private school in the country to achieve the accolade, the Telegraph and Argus reports
The Optimus Education Wellbeing Award has been created by Optimus Education in partnership with the National Children's Bureau.
It focuses on ensuring effective practice and provision is in place within schools to promote the emotional wellbeing and mental health of both staff and students.
The Award embeds an ethos within a school's long-term culture where mental health is regarded as the responsibility of all people at the school to tackle.
Woodhouse Grove, which provides education for children aged 11 to 18 and has more than 700 students, prides itself on its "unique approach" to education, in which the school focuses on nurturing students as individuals, and helping each child develop into the best versions of themselves.
Promoting mental health as an important issue, the school's learning support and pastoral teams offer provision and interventions to match the needs of individual students and staff, and children can also seek advice and support from their peers at a student-run drop-in centre called 'The Hub'.
Rebecca Vernon has also recently been appointed as the school's new head of wellbeing, furthering Woodhouse Grove's commitment to promoting mental health and the importance of being open about mental health as part of school life.
Ms Vernon said: "It is vital that the whole school community is engaged to support emotional health.
"As well as having systems in place to support all different types of emotional and mental health needs, we encourage pupils to take responsibility for each other.
"We have also recently established an online resource, the Student Support Alphabet, offering information and advice on a huge amount of topics, which is accessible to students 24 hours a day."
James Lockwood, headmaster at Woodhouse Grove, said the award was "wonderful" for the school.
He added: "We are tremendously proud to have achieved the Wellbeing Award for Schools.
"It is a testament to our staff and pupils and their commitment to our school ethos regarding the importance of mental health.
"Woodhouse Grove is not just a school, we are a community – and, as in any community, we take responsibility for each other's wellbeing.
"It is wonderful that this has been acknowledged." To receive the award, schools have to show how they are committed to promoting mental health as part of school life, how they improve the emotional wellbeing of students and staff, ensure mental health issues are identified early and appropriate support is provided, and offer provision that matching the needs of pupils and staff.
The school should also engage the whole school in the importance of mental health awareness, and get the views of parents, students and staff on mental health issues.
Don't forget to follow us on Twitter and keep up-to-date with the latest news and features