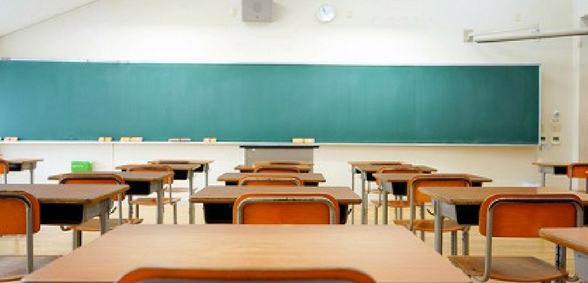 CREDIT: Thisstory was first seen in BBC News
Plans have been announced for a so-called "no frills" private school, BBC News reports.
The Schools Educational Trust charity hopes to set up a school in Scotland that would charge parents about £50 a week.
The plans are still at an early stage but have the backing of a professor of education at an English university.
The charity has still to announce where the school would be, although possible sites in Glasgow and Edinburgh are being considered.
It hopes the school might appeal to parents who cannot currently afford a private education for their children.
James Tooley, professor of education policy at Newcastle University, has produced a business model, which he has likened to a budget airline.
He is one of the trustees of the charity and has helped set up similar schools in developing countries, as well as in Durham in the north of England.
He said: "This is an extraordinary global phenomenon. Low-cost private schools are serving poor families, outperforming the government schools and they're affordable to the poor."
The likelihood is that the school would initially have about 200 pupils.
Although its location has not been chosen, it is likely to be situated near a major city.
If the school succeeds, more could follow in other locations.
Setting up a new independent school would be a risky undertaking and the idea is likely to be met with scepticism within both the state sector and the existing independent sector.
Parents would need to be persuaded to pay to send their children to a school with no established reputation.
Teachers would need to be recruited who are registered with the profession's governing body – the General Teaching Council for Scotland.
Start-up costs would need to be met – for instance, finding a suitable building and furnishing it.
A relatively low proportion of Scottish children go to independent schools – schools with charitable status offer bursaries that allow some parents to avoid fees completely or substantially reduce them.
The overwhelming majority of children go to their local state school, practically all of which are run by councils.
Fees of about £50 a week might be compared to the fees some state school parents pay for additional private tuition at present.
One question is over just what niche the school would offer?
At present, many independent schools would argue they have better pupil-teacher ratios that state schools, offer students the opportunity to obtain more qualifications and can provide experiences the youngsters would not otherwise get.
Another is over the possible location.
Ordinarily, youngsters attend the secondary school for their local catchment area, but a parent is able to make a placing request to the local council if they want to send their child somewhere else.
Some of the state schools with good public reputations receive far more placing requests than they are able to accommodate.
The Scottish government is planning a big shake-up to the governance arrangements for state schools. It wants head teachers and parents to have as much power as possible.
However, it has made it clear that schools will be unable to leave council control. It has also made it clear there will be no selective education such as grammar schools.
Don't forget to follow us on Twitter and keep up-to-date with the latest news and features