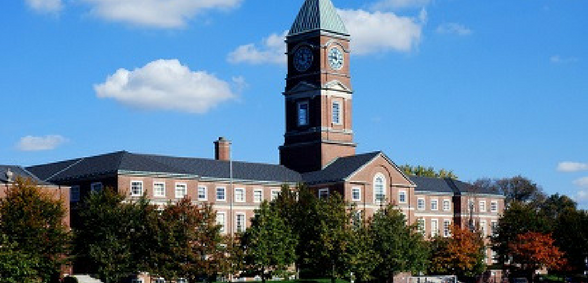 CREDIT: This story was first seen in the Independent
More councils should consider sending children in care to boarding schools as they can boost the educational and social outcomes of vulnerable youngsters, an education minister has said.
The Independent reports that Lord Agnew has welcomed a study showing that 71% of children in care showed a reduced level of risk, and 63 per cent were removed from the risk register after boarding.
The report, which analysed 52 children who were in or could be taken into care in Norfolk over 10 years, argues that placing these youngsters in boarding schools can be more cost-effective.
Lord Agnew, minister for the school system, said: "I urge local authorities to consider these findings and the positive impact boarding school placements can have on vulnerable children."
He said: "It is right that all children should be given the opportunity to reach their full potential and this important piece of work demonstrates that – for the right person, at the right school, at the right time – boarding school can be highly effective in improving both social and educational outcomes."
The report has been commissioned by the Boarding School Partnership (BSP) – a scheme which aims to secure placements for children in care in prestigious boarding schools like Eton College.
Although fees paid by Norfolk ranged from £11,000 per year at state boarding schools to £35,000 a year at independent boarding schools, the study said it was clear that the programme would become "financially efficient" for the council as it spends an average of £56,200 on children in care.
Colin Morrison, chair of BSP, said: "This [study] confirms that local authorities and young people in and on the edge of their care have much to gain from the more extensive use of places in state and independent boarding schools."
The organisation is working with a number of councils to help them develop similar programmes. "There is now a strong interest in giving increasing numbers of vulnerable young people the opportunity of boarding school to help transform their lives and prospects," he added.
But Simon Edwards, director of the County Councils Network, said boarding might not be suitable for all children in care, and he called on the government to provide more funding to councils to help them provide services to the most vulnerable children.
He told The Independent: "Every child deserves the opportunity to fulfil their potential, and today's report illustrates the innovation shown by county local authorities to improve the life chances for children in care, during a period of financial restraint for councils.
"This option might not be suitable to every child in care, but counties are doing their bit to find solutions."
He added: "Nonetheless, demand has exponentially increased in rural areas over the last decade, with a 107 per cent spike in referrals to children's services – treble the amount of any other local authority type.
"This has added severe pressure to county budgets; government must provide additional and fairer resource for councils that are under the most pressure in delivering these services that vulnerable children desperately need."
Richard Watts, chair of the Local Government Association's children and young people board, said: "When it comes to housing vulnerable children, councils will always try to provide the most appropriate placement for an individual child's needs.
"For most children, this will be in a family home such as that provided by foster carers or extended family, where they can get the love and support that they need to flourish.
"But social workers will always consider a range of options, whether that's foster care, a children's home or another form of provision."
Robin Fletcher, CEO of the Boarding Schools' Association, said: "The research clearly proves that boarding can provide real security and stability for vulnerable young people and massively increase the chance of them fulfilling their potential."
Don't forget to follow us on Twitter and keep up-to-date with the latest news and features