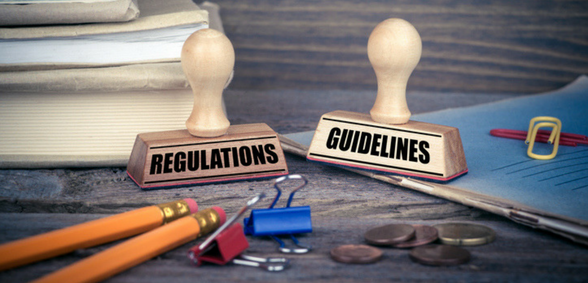 The Department for Education has updated statutory guidance for schools; Keeping Children Safe in Education now includes additional advice on tackling sexual harassment and violence
The updated statutory guidance, Keeping Children Safe in Education, has been published in advance of September 3, 2018, as an information only guide. Until 3 September 2018, schools and colleges must continue to use the current statutory guidance dated September 2016.
The guidance sets out the legal duties schools must follow to safeguard and promote the welfare of children and young people under the age of 18 in schools and colleges.
Commenting on the updated statutory guidance, Kevin Courtney, joint general secretary of the National Education Union, said: "We welcome this advice on how schools can prevent and respond to sexual harassment and violence in schools. Guidance is critical in giving schools clarity about how to tackle sexism, and the importance of doing so. The National Education Union urged the Department for Education to issue advice in our December report on sexism in schools, It's Just Everywhere.
"We particularly welcome the updating of their guidance to include a broader range of issues, including evidence from our own report on the scale and nature of sexual harassment and sexual violence in schools. We are pleased to see the integration of this guidance within Keeping Children Safe in Education.
"To make real progress school staff need to be empowered to think about the whole school environment and how sexism influences student's language, attitudes and behaviour. This requires education professionals having access to training and professional development which our research shows teachers do not have. Sexism is normalised in schools as in every other area of life. Tackling harassment through schools needs to start with understanding the link between sexist ideas and sexual harassment. We must challenge sexist ideas about girls and boys in every form – from pink and blue toys, through to ideas about male and female teachers and education professionals. Treating girls and boys differently must stop.
"We know prevention is key to address the high levels of sexual harassment and sexual violence in schools. It is the everyday sexist stereotypes and sexist language that drive harassment and harms children and young people. Yet we also know that an exam factory culture enforced by the Government squeezes out the opportunities for learning about what respectful relationships look like across the curriculum. If the Government is truly committed to stamping out this behaviour, schools need the time and capacity to focus on social development as well as test scores. Real investment in training, high-quality sex & relationships education and a commitment to statutory PSHE is needed."
Don't forget to follow us on Twitter and keep up-to-date with the latest news and features