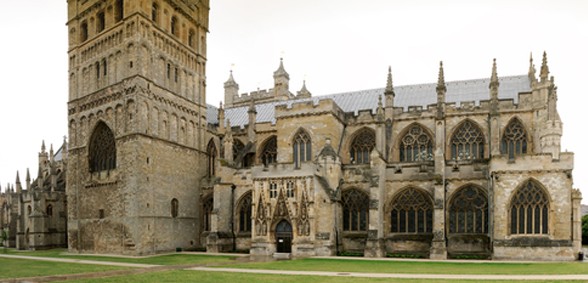 Credit: This story was first seen on the London Evening Standard
A former master at the prestigious private school attended by ex-Chancellor George Osborne has been jailed for 18 years for sexually abusing pupils, the London Evening Standard reports.
Patrick Marshall, 70, was convicted of the abuse of 10 boys in the sixties and seventies while he was employed first at Windsor Grammar School and then at St Paul's School in Barnes, south-west London.
Marshall, a rowing coach and geography teacher, used his position to gain the trust of the boys' families, before plying the youngsters with alcohol and presents and making them perform sexual acts.
He is the third St Paul's teacher to be convicted of sexual abuse of pupils, it can now be revealed as the scale of sexual abuse at the top school is laid bare for the first time.
The private school counts Mr Osborne, former attorney general Dominic Grieve, TV presenter Dan Snow, and news reporter John Simpson among famous ex-pupils.
Sports teacher Michael Ellis, 71, was found guilty last July of indecently assaulting two boys and having child porn pictures, receiving an eight-and-a-half year jail sentence.
Southwark crown court heard Marshall created a 'clique' of boys around him, targeting victims as young as 11 who he singled out as favourites so that he could abuse them.
He took some of his victims on trips across Europe, staying over at their homes, and helping them with building work.
"Child after child after child was groomed after the defendant coached them", said prosecutor Rosina Cottage QC.
"It was one boy after another. He moved from one boy to the next boy to the next boy."
Ellis abused two boys 20 years apart, getting a 15-year-old boy drunk before showing him pornography and performing a sex act on him.
The other victim was lured to Ellis' house and forced into bed, the court heard.
Marshall, Ellis, and Sansom-Mallett were all snared under the Met's Operation Winthrope, set up to investigate historic abuse at the school.
Former head of history Keith Perry, 73, was also convicted of possessing 600 child abuse images on memory sticks hidden under an umbrella at his home.
He admitted being "obsessed with boys" and was given a two year jail sentence suspended for two years in February 2014.
Classics master Anthony Fuggle, 60, was also given a suspended sentence in June 2015 after admitting downloading naked pictures of young boys.