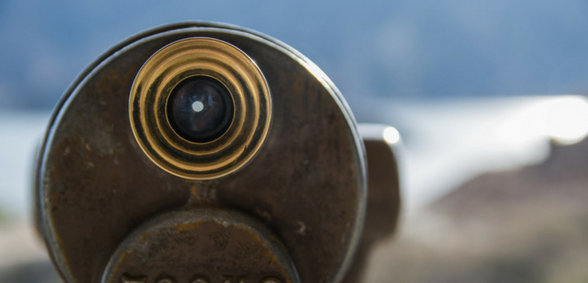 The Royal Grammar School, Newcastle, claimed the senior leadership team of the year award at last year's TES Independent School Awards. Marie Cahalane spoke to head Bernard Trafford about the school's winning approach to leadership
The Royal Grammar School (RGS), situated in Newcastle, is a selective school for pupils aged between seven and 18 years. The school has a long-standing reputation for academic excellence and recently – as winner of the TES Independent School award – added 'senior leadership team of the year' to its list of accolades. The award recognises the work of the school's senior leadership team (SLT) in promoting mental health and wellbeing amongst students and staff, including work on their innovative ReTHINKing learning and wellbeing project which has shaped the school's approach to developing students who 'thrive emotionally, learn effectively and achieve highly'.
Made of stronger stuff
There's no right answer to the question, 'What makes your SLT work so well?' but there are certainly great answers. "I don't quite know how it works, if I'm honest. There's chemistry there; everyone works at it and we all have our strengths and weaknesses. There's a strong sense of friendship – some would say that's not necessary but we are very collegial and support one another," says Bernard Trafford, head of the RGS. "Sense of humour plays a big part too and, I think, a lot of looking out for one another, as well as mutual respect helps."
The SLT at the RGS is well-established with some members of the team having been on the staff for nearly 20 years. Bernard arrived in 2008 and inherited a seven-person SLT structure – a structure which has been retained with one important alteration; the replacement of 'senior master' with 'pastoral director'. The SLT is structured so that head, bursar and deputy head form the top tier, followed by the director of studies and the pastoral director – an important collaboration – plus the heads of the junior school and sixth form.
With a total student population of 1,320, the school is quite large, so an SLT of seven is lean, something Bernard says is important in keeping costs down. Avoiding being management-heavy has meant they've had to consider alternative support, which they've secured by gradually creating additional roles around the fringe of the SLT. "We put our resources in the classroom, above all, although we have a large support staff to ensure teachers are well-supported," he explains.
A sense of ownership
The RGS's leadership team has endeavoured to create a policy of openness that encourages communication and organically embeds change. Bernard terms the school's approach to leadership as 'democratic'; there's a focus on being approachable and ensuring that doors – and minds – are open to all. "We don't boss around middle leaders, for example, but we do have supportive meetings with them twice a year." Approaching leadership in this manner lends itself to developing a culture of distributed/shared leadership – where all key stakeholders take ownership of their actions and school outcomes. At the RGS it's about spreading ideas and leading willing partners in change – rather than driving them.
"What we've worked on over the last few years is identifying the important themes and talking about them – a lot. It's a sociological concept that I quote quite often, too often probably, called reification," Bernard explains. Reification is the idea that, if you talk about something often enough, it starts to become real. This, Bernard reveals, is one of the ways they have embedded change and attitudes in the school. Core to this is not only picking out important themes but also asking for feedback and getting people engaged with these shared priorities so that they understand the reasoning behind them.
A pastoral scene
One major change seen in the RGS over the last five-to-six years, and one that Bernard notes has been of particular consequence, is the appointment of a pastoral director; Sue Baillie joined the RGS in 2011 to fill this new post. "We were lucky to get Sue. She was a pastoral deputy in a school in the south and brought great experience."
Importantly, Sue collaborates closely with Roger Loxley, the school's director of studies. They share an office together, Bernard says, symbolic of the relationship between the academic and the pastoral which, he adds, is indivisible. There is a deep understanding and commitment in the school that, pastorally, things need to be right for a child if they're going to thrive academically. The RGS is 'fanatical' about the extra-curricular life of the school and has thriving sporting and cultural traditions. "We're convinced that the kids who are most active outside of the classroom do the best in it," Bernard asserts, saying that those pupils leading teams at school – be they sporting or debating – are those succeeding and leading in life after school.
ReTHINKing learning and wellbeing
The ReTHINKing learning and wellbeing project came about as the result of a speaker organised by Sue. Dick Moore, of the Charlie Waller Memorial Trust, was invited to the school and shared a very personal experience – how he lost his son to suicide. "He spoke to our staff for an hour and a half and after that they demanded that we focused on raising mental health awareness," Bernard says. A third of the staff at the RGS have since received mental health first-aid training – all volunteers – and Bernard proudly tells me that a significant number of sixth form students have volunteered also.
"You may ask, 'How do wellbeing and academic learning combine?' Well, they do so continually," Bernard says. In a recent article penned by Bernard – But how do we do resilience? – the core message is that to achieve successful learning you must, '…tackle the problem of turning that discussion of growth mindset and resilience into a practical, practised reality'. At the RGS the cornerstones of academic learning have long been firmly in place; the next step was wellbeing – and focusing on wellbeing has helped the SLT to create a nurturing learning environment – to the benefit of students and staff alike.
At the RSG the SLT have identified qualities to help students develop resilience which fall under three main headings: control, confidence and compassion.
Confidence: openness, curiosity, determination, optimism, zest
Control: honesty, adaptability, sense of humour, self-control, self-awareness, common sense
Compassion: kindness, gratitude, selflessness, empathy
Read Bernard's full article But how do we do resilience? here: http://ow.ly/l4li30bJJJQ 
Don't forget to follow us on Twitter and keep up-to-date with the latest news and features