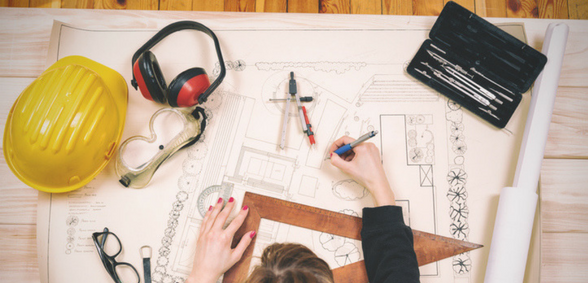 CREDIT: This story was first seen in Shropshire Live
Shrewsbury will welcome a new independent school in September this year after approval was given by both Ofsted and the Department for Education, Shropshire Live reports.
Launched by the team behind Shrewsbury Prepatoria, the new school will initially offer provision for pupils in reception and Year 1.
Founded in 2013 by Jane Smalley, Shrewsbury Prepatoria has gone on to win national awards and both its pre-school and infant and toddler centres were recently rated as 'Outstanding' by Ofsted.
The new school is being launched in direct response to strong parent demand as Jane explains: "The parents that have chosen Shrewsbury Prepatoria are committed to giving their children the best educational start in life and from day one, we've focused on delivering something truly new and unique all the way from the care of our babies through to those in the pre-school. Extending this in to reception and Year 1 is the natural culmination of our journey so far, but it's also what parents have increasingly demanded.
"It has become clear that parents were frustrated that, after the Prepatoria, neither the local state nor the independent system could continue to deliver what they wanted for their children. To meet this need, I have developed an entirely new curriculum based on my experience as an early years education consultant and I genuinely believe these parents will now have the provision for their children that they desire."
The new school, which will be co-located with the existing Prepatoria facilities at Park Plaza in Shrewsbury, will deliver a curriculum based on a unique mix of the best elements of the Scandinavian model, Reggio Emilia (on which the existing values of the Prepatoria are based) and the Welsh Foundation Phase.
It received strong praise during its scrutiny by Ofsted and Jane continues: "When I analysed the national curriculum, it became clear that its focus on academic study and outcomes simply doesn't suit most young children. Instead, I've developed a curriculum that focuses on the whole child with the emphasis being on helping each pupil to develop emotionally, socially and with moral, spiritual and cultural awareness.
"It will, nonetheless, cover linguistic, mathematical, physical, human and social, technological and aesthetic and creative development as this was necessary to be approved as a legitimate alternative to the national curriculum. Given that it extends to over 10,000 words in length, this is a robust curriculum that will allow our pupils to thrive in a more formal education setting later."
The new Prepatoria School will also operate on a model not seen elsewhere in Shropshire.
Open for 48 weeks of the year, it will deliver the curriculum in a way that repeats key topics in different ways throughout the year to ensure that any children taken out for holidays will not miss out.
Importantly, fees will be approximately a third lower than those normally associated with the independent sector. The first cohort of pupils will join the new school in September of this year.
Don't forget to follow us on Twitter and keep up-to-date with the latest news and features