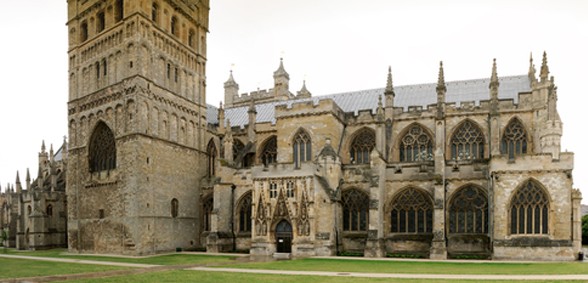 Credit: This story was first seen on TES
The green paper on grammar schools has been 'hostile' to the private sector, the chair of the Independent Schools Council has said, admitting there was 'a short-term relationship issue' with government, TES reports.
Ministers should consider funding places at private schools to increase the number of disadvantaged pupils educated in the sector, according to the chair of the Independent Schools Council (ISC).
Barnaby Lenon has called on the government to provide state funding to increase access to independent schools if they continue to push ahead with plans for new grammar schools.
Speaking at a Westminster Education Forum, Mr Lenon spoke out against the government's green paper, which threatens to withdraw charitable status from independents unless they do more work with the state sector.
He said: "[The green paper] is actually quite hostile to us. I dare say it is partly a reaction against the Cameron government. It is partly because they are, quite understandably, trying to attract the C1 and C2 voters that are not always going to send their children to our schools. We wish to support the government's overall aim of increasing the number of improved places at state schools. We don't think it is a zero-sum gain."
"We simply don't agree with the tone and some aspects of the contents of the Green Paper," Mr Lenon added.
Speaking to leading education figures, the chair of the ISC said: "If the government is keen on increasing the number of grammar schools, what we would really like is for the government to start thinking about funding places at our schools – including the great grammar schools – at the local authority rate. It doesn't cost them a penny but it gives access to children on free school meals into our grammar schools which are clearly the most successful grammar schools, in the old-fashioned term, in the country."
On average, the government spends £4750 per year for every child from reception to Year 11, while the private Manchester Grammar School charges £11,970 per year. Other private day schools can charge a lot more.
The government's green paper calls for independent schools of all sizes to contribute to the state sector, or face losing the tax breaks that come with charitable status.
"There is a short-term relationship issue," Mr Lenon added. "We have to be careful how we tread. It's not a particularly good moment for us."
Lord Lucas, editor-in-chief of the Good Schools Guide, said: "The idea that local authorities should become able to pay the standard rate for a place at a boarding school, or a school that is much more expensive, that's picking up on an issue that has been championed by Sutton Trust for a long time. This is perhaps the moment where if you want to go for that you can."
He added: "I don't know anybody in the ministerial team who is particularly picking that up at the moment but if the sector chose to champion it and really look at it then I think it would be a really good time to do it."
Martin Boulton, high master of the Manchester Grammar School, said: "We could certainly move to being a third of our school being on free school meals if just the free school meal children came with state funding."