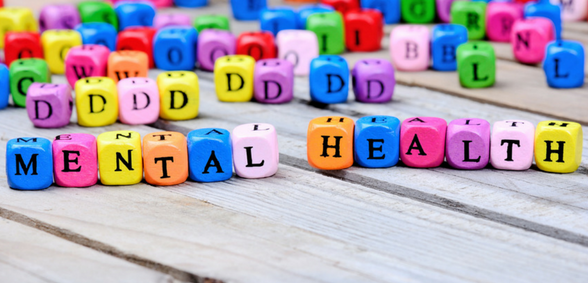 Schools to be asked to track children's happiness amid fears about growing mental health epidemic, The Telegraph reports
Schools will be asked to monitor children's happiness and mental health in a bid to tackle growing levels of anxiety among young people, the Prime Minister will announce today.
The new measures are part of a wider mental health strategy which will see thousands of therapists sent into classrooms, and annual publication of a 'happiness index' tracking the state of the nation's youth.
Theresa May will also appoint the UK's first minister for suicide prevention and £1.8m funding for the Samaritans, as she pledges to "end the stigma that has forced too many to suffer in silence".
It comes amid concern about an epidemic of anxiety and distress among young people, with record levels of mental ill-health among a generation dealing with the fallout from social media.
Half of mental illness begins by the age of 14, and statistics due out later this year are expected to show levels far higher than has previously been recorded.
Under the plans, the Government will publish a "State of the Nation" report every year highlighting trends in young people's mental well-being.
This will be the first time it has been given the same focus as physical health and academic attainment.
And all primary and secondary schools will be asked to regularly measure their pupils' mental well-being, as part of lessons in relationships, sex and health education.
Officials said teachers would be expected to help young pupils to cope with modern pressures, while schools would be offered tools to help them assess pupil wellbeing.
It comes after The Daily Telegraph launched a duty of care campaign calling for more stringent regulation of sites like Facebook and Instagram, in order to protect children from harm.
A report from the National Audit Office today reveals a five-fold rise in the number of children and teenagers ending up at Accident and Emergency departments because of psychiatric problems over the last decade.
It also warns of falling numbers of child psychiatrists, at a time when demand continues to rise.
Today Mrs May will announce the launch of a new campaign to train a million people in mental health awareness, starting with a pilot in the West Midlands.
Speaking at a Downing Street reception to mark World Mental Health Day, she is expected to cite the difficulties facing those with mental health conditions as one of the "burning injustices in our society".
Pledging to "end the stigma that has forced too many to suffer in silence," she will promise record investment in mental health, with action taken in "classrooms, workplaces and communities".
"We can end the stigma that has forced too many to suffer in silence. We can prevent the tragedy of suicide taking too many lives. And we can give the mental wellbeing of our children the priority it so profoundly deserves," she is expected to say.
Mrs May will announce that new mental health support teams will start working in schools across England next year.
The plans will see a new profession of healthcare professionals trained to deliver therapy in schools, and to ensure specialist help is given to those in need.
And she will appoint health minister Jackie Doyle-Price as the UK's first minister for suicide prevention.
Around 4,500 people take their own lives each year in England and suicide remains the leading cause of death for men under 45.
In her new role, the minister will lead government efforts to cut the number of suicides, working with charities, clinicians and those personally affected by suicide.
It comes as Health Secretary Matt Hancock hosts the first ever Global Ministerial Mental Health Summit in London, attended by more than 50 countries as well as the Duke and Duchess of Cambridge.
Don't forget to follow us on Twitter and keep up-to-date with the latest news and features