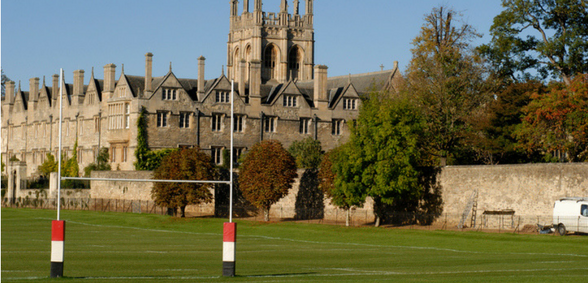 CREDIT: This story was first seen in The Scotsman
Controversial plans to hit private schools with a £5m tax hike have taken a step forward after the Scottish government unveiled a new consultation into the move, The Scotsman reports.
Finance Secretary Derek Mackay today insisted the change is part of a package which will "strike the right balance" between a competitive tax system and raising funds for public services.
The consultation into measures contained in the Barclay Review comes ahead of legislation expected later this year to overhaul of Scotland's business rates system.
It has already prompted concern among firms over the prospect of new taxes on "out-of-town" retail parks and online businesses as part of a drive to revive ailing High Streets stores.
The loss of charity relief – which shaves 80% off rates – means some of the country's best-known schools like Heriot's, Watson's, Gordonstoun and Fettes College could face bills running into six figures.
"The Scottish government will remove charity relief for most independent schools from April 2020 to bring independent schools into line with Council schools," the consultation states.
Bosses at fee-paying schools have previously warned it would place Scottish education at a competitive disadvantage in the UK and globally. About 50 schools across Scotland will be affected.
In Edinburgh, it is estimated that private schools educate about 15-18% of children, with Stewart's Melville and Merchiston Castle among their number.
Retail chiefs have also called for a rethink on the move to allow councils to charge an additional levy on out of town retailers and firms which mainly operate online.
"The prospect of an additional business rates levy on firms located out of town and which operate online is alarming," said David Lonsdale, director of the Scottish Retail Consortium.
"This new business rates surcharge is at odds with the Scottish government's ambition of delivering a competitive rates regime, and introduces a fresh element of unpredictability into the system."
Mr Mackay urged firms to take part in the consultation.
"The launch of this consultation marks the next step in our reform of the business rates system following the Barclay review."
"The recommendations of Barclay, alongside others in the Budget strike the right balance between offering a competitive and sustainable taxation environment while delivering sufficient resources to fund the public services which we all rely."
Don't forget to follow us on Twitter and keep up-to-date with the latest news and features