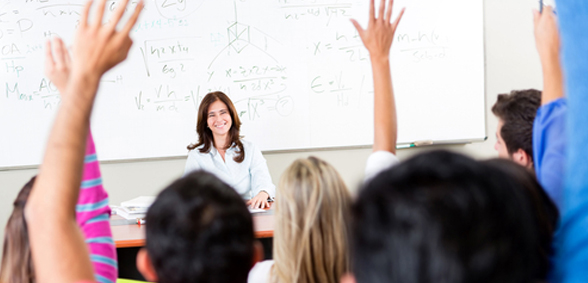 CREDIT: This story was first seen in Tes
Teacher recruitment targets have been missed for five consecutive years, Tes reports.
Schools are short of 10,000 teachers and FE colleges are missing 20,000 staff, according to new analysis of recruitment data.
Government teacher recruitment targets have been missed for five consecutive years, with the most severe shortfalls in priority subjects such as maths, physics and computing.
Now, new analysis of the Department for Education initial teacher training statistics by the Labour party shows that the cumulative shortfall in teachers recruited between September 2013 and September 2017 is more than 10,000.
There is also a sharp decline in the number of teachers in further education. Since 2010, their number has fallen by nearly 20,000, according to the Office for National Statistics.
"This government has created a crisis at every stage of our education system, missing its own teacher recruitment targets in five consecutive years while thousands of teachers are lost from FE," Angela Rayner, shadow education secretary, said.
The statistics come after the public accounts committee warned of the "growing sense of crisis" in schools – as teachers leave due to heavy workloads at the same time that pupil numbers are rising.
The committee's report Retaining and Developing the Teaching Workforce said that the DfE should set out and communicate a coherent plan on how it will support schools to retain teachers. In response to the report, the DfE said that it was consulting on proposals to improve and increase development opportunities for teachers across the country and working with teachers, unions and Ofsted to tackle unnecessary workload, as well as offering bursaries to attract people into teaching.
A spokesman for the Department for Education said there were now a record number of teachers in schools -15,500 more than in 2010. "Retention rates have been broadly stable for the past 20 years and the teaching profession continues to be an attractive career," he said.
"We want to continue to help schools and colleges recruit and retain the best teachers. We are consulting on proposals to improve development opportunities for teachers across the country and have a range of generous bursaries to recruit teachers into subjects like maths and physics. Alongside this, we have introduced bursaries of up to £25,000 to attract new graduates to teach maths and English in the FE sector."
Don't forget to follow us on Twitter and keep up-to-date with the latest news and features