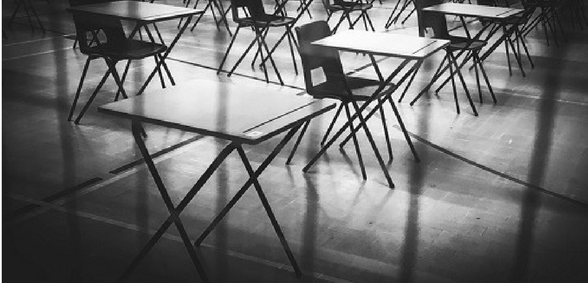 Britain's leading graduate schemes are dominated by privately educated young people, the Institute of Student Employers has found, The Telegraph reports
Its survey found that 57% of graduates hired by companies had been to a state school, compared to 91% across the population, The Telegraph reports.
A poll of 38 employers, recruiting 32,202 young people and representing 17 sectors, found that privileged young people were over-represented.
While almost all firms polled said that improving diversity was a priority, the data showed that many of them were struggling to reflect society in their graduate schemes.
"People who attended state schools, women, first generation graduates and disabled people are all underrepresented on graduate programmes," the ISE warned.
The report warned that firms' choice of universities from which to recruit might be re-entrenching the inequality.
In 58% of cases companies chose to recruit from universities with which they had historic links, and in 12% of cases they focused on the Russell Group.
In another 17% of cases their criteria were based on the university's rankings.
With this criteria "they are likely to continue to recruit more advantaged students rather than increasing the diversity of their intake," the report warned.
It also found that graduate salaries have not kept pace with inflation, with index-linked starting salaries on average falling from a peak of £25,000 in 2007 to just over £22,000 in 2016.
The highest-paid sector was IT, with an average starting salary of £36,036, and the lowest-paid was retail management, with an average salary of £16,100.
Employers were more likely to be recruiting apprentices than in the past, and one in five had chosen not to set any minimum qualification requirements for entry. A similar proportion were using personality tests to assess candidates.
Top universities such as Oxford and Cambridge have far fewer pupils coming from state schools than the national average, at around 60%, according to figures from the Higher Education Statistics Authority.
Figures published by the Independent Schools Council, which represents around 1,300 private schools in the UK, show that 92% of pupils from member schools went on to higher education in 2015/16, with six per cent going on to Oxbridge and 56% to the Russell Group.
The most recent UCAS figure suggest that nationally, around 32% of 18-year-olds went on to higher education in 2016.
Stephen Isherwood, chief executive of the ISE, said: "Employers are taking some serious action to improve the diversity of their workforce and there is a high level of concern, particularly as graduates from state schools are potentially being locked out of some of the best career options.
"We must find the means to recruit the talent that exists within the breadth of the student body. This means changing the nature of recruitment and selection processes and putting less focus on Russell Group institutions or those that companies have historic links with.
"It is important to look at the wider social obstacles too. We can't expect businesses to shoulder the full responsibility for an unequal society."
Don't forget to follow us on Twitter and keep up-to-date with the latest news and features