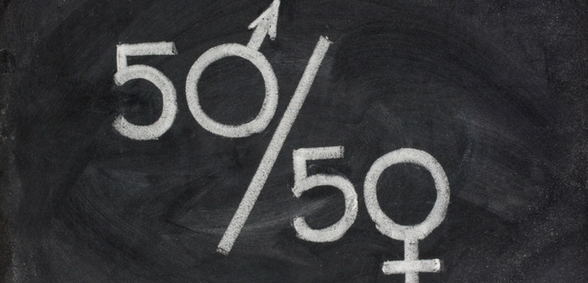 CREDIT: This story was first seen in The Yorkshire Post
The principal of one of the UK's largest independent schools hopes to see more women take up leadership roles in education after describing how she often feels "outnumbered" by male heads, The Yorkshire Post reports.
Sue Woodroofe, who joined the Grammar School at Leeds as headteacher in 2016, acknowledges there has been a rise in the number of women taking on the role over the years.
She spoke to The Yorkshire Post as the country marks the centenary of the Representation of People Act, which saw women first get the vote.
However, she admits women at the top still feel they have to prove themselves more than a man might do in the same position.
Mrs Woodroofe is just one of 27 female heads of independent co-educational schools in the 336 British and international member schools of The Headmasters' and Headmistresses' Conference (HMC).
She said: "I think we definitely do feel outnumbered when we go to conferences and conventions.
"I think women in leadership, not just in education, therefore want to over compensate for that – myself as well as others.
"We try to so hard to make sure we are doing a good job. Almost because we need to prove we have the right to be in that place."
However, she said she had noticed more women were starting to "own their own space", which they might not have felt in the early days of being a headteacher. But in a career which is traditionally dominated by women, she feels there is still a lot more scope for women to lead schools.
Mrs Woodroofe, who was principal at The British School in Brussels for five years, said: "It is important to note that education has probably had a higher share of female leaders and female members of staff, particularly in primary schools.
"There is a predominance of women in the teaching profession. It is therefore interesting that fewer tend to be heads than the men. There should be more women trying to do that."
Despite this, Mrs Woodroofe admitted that there was now a much more level playing field. She recalled how she had recently been to the cinema to see political thriller The Post, set in 1970s America. She said: "Meryl Streep, who plays the owner of The Washington Post, walks into meetings full of men.
"It is her newspaper, she's done the homework and she's got an academic understanding of the issues, but getting her voice across is so difficult. When I started as a female head I used to feel exactly like that, now I don't.
"I don't know if that's borne out of experience, or if it's borne out of a greater self-confidence that comes with that, or a greater acceptance that there are more women in leadership. It's probably a combination of all of the above and more. I certainly feel treated and welcomed on a level setting now."
Looking to the future, she hopes to set an example for the young female pupils at the schools. She added: "I hope for them and each future generation there will be a greater understanding that women can hold their own."
Don't forget to follow us on Twitter and keep up-to-date with the latest news and features