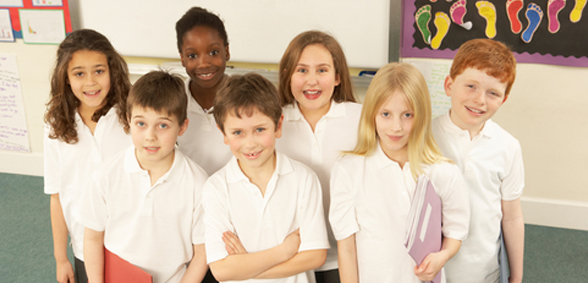 Ofsted has said that independent schools should be investing closer to home, in local academies as opposed to abroad. Will the fires of friendship be stoked or is it too ambitious to expect private schools to bolster the reputations of their state school peers? Tim Martin speaks to those in the know to find out
There's clear evidence that collaboration between private and state schools continues to thrive. For example, the ISC estimates that thousands of cross-sector partnerships currently involve up to 160,000 state school pupils. Recent examples of private schools sponsoring academies have, however, shown that direct sponsorship of an academy can be fraught with difficulty and requires careful planning.
'Ride in like a white knight'
Consider the colourful history of Wellington College, Berkshire and Wellington Academy, Wiltshire. When the academy opened in September 2010 it did so to much fanfare in the media (precisely because of its link with Wellington College) alongside an announcement that Prince Andrew would be its first president. Since then academic results have fallen and then risen; inspections have also witnessed mixed results – 'requires improvement' in 2014 and 'good' 2016. In 2013 its first head, Andy Schofield, left following unsatisfactory test results, leading to a reassessment of sponsorship thereafter. Wellington College continues to remain a sponsor, highly invested in the academy's success, but the academy is yet to achieve the ambitious transformation that was initially set out and publicised by the then schools' secretary, Ed Balls.
One example is hardly an appropriate measure to predict how future sponsorships will develop but it stands to reason that private schools will consider whether similar projects will be subject to reputational consequences and whether such ventures are sustainable. Julie Robinson, general secretary of the ISC, says that caution has to be demonstrated where MAT sponsorships are concerned. "Some independent schools have worked in sponsorship or co-sponsorship with state schools but they can only do this if they have the capacity and the capability and choose to do so in relationships and local situations that work for them both. We do not think that independent schools can be expected to 'ride in like a white knight' and save state schools. Many of our schools are small and do not have the resources or appropriate experience [to facilitate sponsorship]."
Reason for optimism
The ISC's position is at odds with last year's government green paper Schools that Work for Everyone which proposes that 'the best independent schools sponsor state schools and offer funded places'. Despite this, there's evidence that private school partnerships, independently funded by an individual private school, can be both successful and sustainable.
King's College School (KCS) Wimbledon's recent history of state partnership collaboration has shown this to be the case. "When our independent/state school partnership (ISSP) was started as part of the London Challenge under Estelle Morris there was government funding made available for subjects like maths and English intervention sessions. That's really how things got started," says Harry Chapman, director of partnerships at KCS. Since the withdrawal of government funding – under the 2008 Labour government – a series of collaborative projects have continued at the school's expense. "My predecessor persuaded the governors and the head to continue with the funding for the ISSP," explains Harry. "Our model has lasted so long out of choice, because King's believes in it and because it works for all; we get just as much out of it as do the state schools."
The Wimbledon ISSP is made up of eight member schools – seven state schools, including Coomb Academy Trust and, of course, King's as the only fee-paying school. Cross-sector arrangements include teacher training, management courses for middle managers and GCSE revision sessions for maths, English, science, geography and languages. "Over 150 pupils avail themselves of core subject revision sessions on a weekly basis," Harry says. Additionally, King's hosts various events on subjects such as appliying to Russell Group universities, medical schools and pastoral provision. "Eight representatives, one from each school, meet termly to review how the partnership is working and how it can be improved," Harry adds. The collaboration has led to a significant increase in GCSE results across the seven state schools with the average number of pupils achieving A*- C in five subjects moving from 49% to 73% over the last seven years.
Refuting the issue of neglect
Harry says that his school has made it clear to government that their preferred option for collaboration would be to continue with this current model that continues to work so effectively. "If we were asked to work differently, or to directly sponsor an academy, we'd have to consider whether it was worth withdrawing all the work that we currently have planned, as well as moving the funds for such work that we have put into our ISSP. However, I know that other schools work differently."
And what is to be made of the recent Ofsted suggestion that private schools are focused on investing abroad at the expense of their local community? "There are countless examples of schools doing both," says Philip Britton, head at Bolton School, who feels there can't be a generic solution imposed centrally on the question of sponsorship and collaboration. "Whether settings are rural or urban, local needs shape partnerships – and self-evidently so, since a successful partnership must fulfil a real need, rather than a perceived one."
The idea of schools looking to invest abroad is, undoubtedly, a key strategy for those with deeper pockets and international reputations to think of and often sits alongside genuine attempts to create long-lasting, collaborative projects. "The public benefit requirement and political pressure will make investing in local partnership projects a continuing and increasing requirement," says Patrick Watson, managing director of Montrose Public Affairs Consultants Ltd.
A need for reform?
The sponsoring of academies is not guaranteed to be a success and, if made compulsory, it may well be to the detriment of smaller private schools. "If you look at the empirical evidence some partnerships work well, others don't. Selective schools – or, indeed, partially selective schools – are not necessarily good at running or sponsoring non-selective schools. It's a bit of a curate's egg," Patrick explains.
What ideas, then, does he suggest might have a significant impact on educational reform? "There needs to be better brokering and matching of demand and supply between the sectors, and in identifying and disseminating best practice, as well as acknowledgement of the fact that these partnerships deliver mutual benefits." On the same subject of reform, Philip says that a rebranding of the ISSP would, potentially, be of significant benefit to all. "The ISSPs that exist are strong and useful; arguably, the only problem is the name," he says. "A small change to SISP – state-independent school partnerships – might make a world of difference. It removes any sense of the independent sector 'doing good' to others 'in need'; it makes an equal footing obvious and, crucially, it places an equal imperative on state schools to form partnerships with independent schools as well as the other way round."
Ultimately, bursars and heads will evaluate the benefit of sponsoring an academy based on long-term financial planning and whether areas of mutual benefit can be supported. For many, such evaluations will represent a step into the unknown while for others, who are already heavily invested in cross-sector work, the development will be somewhat less challenging.
Julie Robinson of the ISC on whether private schools have a moral obligation to support state school pupils with less financial means than private school pupils
Independent schools give over £700m in fee assistance to help children from disadvantaged homes to come to our schools. Our schools offer over 40,000 free and reduced places to families on lower incomes. Over half of the pupils who receive help with their fees pay less than half and 5,500 children pay no fees at all.
Independent schools which aren't charities have no such duty to support state schools. They save taxes that would otherwise be spent on state school places so all fee-charging schools support the funding of state schools passively. We see many examples of non-charitable status schools working in partnership and, yes, I have known heads and teachers and governors of those schools say that they want to support local causes as well as state education out of a sense of good citizenship, to support social mobility in a general sense. They simply feel it's the right thing to do in the same way that companies develop corporate social responsibility schemes.