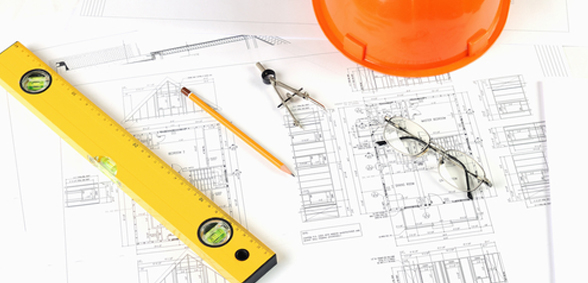 Kings Monkton School in Cardiff has recently unveiled a new state-of-the-art sixth form building. The development reflects a significant growth in pupil numbers and will further enhance the school's reputation for delivering a first class, modern education to students. Head Paul Norton explains how the project was brought to life, the financial management involved and reveals the school's current strategies for attracting pupils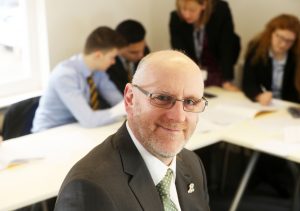 In the two years since my school launched its Sixth Form provision in 2014 we have had fantastic feedback from parents and pupils alike. With pupil numbers steadily increasing and the successful addition of AS and A2 classes and pupils to our roster, the board took the decision that it was time to create a new building designed specifically for the purpose of creating a dynamic learning environment for our older learners.
 Maintaining a sense of community
At our school, our focus is always on the pupil experience, so before we began planning, we created an open dialogue inviting pupils and parents to tell us what they would want from the new site.  Taking on board this feedback helped us come to the decision that the new building should be standalone, to signify the importance of transitioning from our secondary school, but still very close to our existing school buildings. This helped maintain the sense of community and inclusivity that we are renowned for and which is important to our existing learners.
The benefits of being in the centre of Cardiff enabled us to purchase a large three storey town house a few steps away from our existing buildings, which we've converted to fit the needs of our pupils, incorporating six new classrooms, a student meeting room, an independent study room, an ICT suite, a common room, and even a kitchen area. The cost of the project in its entirety was £283,000.
Focussing on pupil recruitment
With the expansion complete, we can now focus on attracting new pupils. Historically, we've used a mixture of strategies in order to do this, including local marketing on public transport and in the media. We have an open-door policy and encourage prospective pupils and their parents to visit the school at any time to speak with existing staff and pupils while getting a real look at how our school operates. When you're truly proud of the way your school runs I really believe this transparent, honest approach works wonders.
As part of a recruitment drive to ensure our new building is full come September, we've focused on marketing and PR to drive recruitment into our sixth form as well as our secondary school, as we understand the importance of a through-school experience, with pupils gaining a lot from the support of their peers in the transition from tier four to sixth form. In line with this we are now aiming to develop the sixth form provision to a total of 50 within two years. We have already recruited an additional eight pupils, thanks to our news of the building opening and have another 14 potential pupils joining us in September through tier four – figures that will see our budget expenditure for the new site covered in 12 months.
Celebrating academic success
We were fortunate that the reputation of our school preceded the launch of our sixth form two years ago and since its launch our results have spoken for themselves. The first cohort of pupils to sit A2 exams last summer achieved excellent pass rates of A*-C grades, with many students scooping clean sweeps of A* and A grade results and subject areas including maths, English, physics, and biology all achieving a 100% pass rate. We've also offered music bursaries to develop that faculty and have recently announced a brand new curriculum for September 2017 which offers more flexibility through the combination of baccalaureate and traditional A levels as well as inclusive subjects.
Our USPs are this new curriculum and the inclusive nature of Kings Monkton, as well as the opportunities we can offer pupils in terms of career planning and progression for the future. I've made it my mission to forge strong relationships with some of the best universities in Wales, resulting in us being able to provide immersive and valuable work-experience that stands our pupils in good stead for the future. While exams are important, we look even further afield, with a real focus on the professional futures of our pupils. This long-term mind-set which gives our children the edge is often the reason why they want to be a part of our school.
Spreading the message
Talking in the media, online and on our website about the changes we're continually making to improve our offering helps spread the message that Kings Monkton is an innovative, forward-looking school that prioritises pupil needs and this has really helped cement our reputation and generate interest.
For other schools looking to embark on a new school building project, I'd thoroughly recommend talking frankly and honestly to your partners and pupils to make sure you make decisions that are right for them. Competition between independent schools can be fierce, so direct competition is not always a logical way forward. It's important to steer clear of imitating what other schools are doing and instead play to your own strengths. Find a niche that suits your school and pupils and offer something different to the pupils you want to attract.
I'd also say to keep the building simple but the facilities outstanding. In short, give the pupils what they want; a nurturing learning environment, first-class teaching – and wifi!