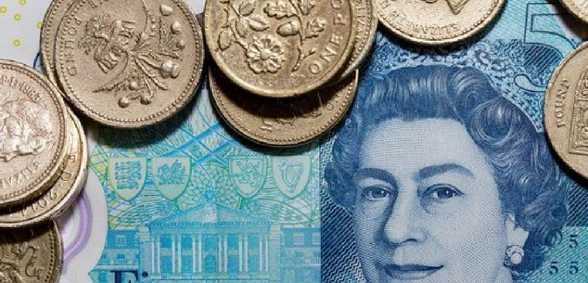 The Department for Education has released a toolkit created to support schools to more effectively save money, but the National Education Union has hit about the government 'tinkering around'
The Department for Education (DfE) has published a new toolkit intended to help schools save money and use it more wisely within the classroom.
The new School Resource Management Strategy aims to provide schools with practical advice on how to reduce the £10bn that was spent on non-staffing issues across England last year. It is estimated that schools could save up to £1bn through better procurement and buying strategies alone.
The toolkit includes guidance on how to work collaboratively with other schools in order to drive down costs on essentials like stationery, energy and water bills, as well as helping with staff recruitment and retention.
The DfE's announcement follows a pledge by the education secretary to work with schools in making sure every pound counts.
Education secretary, Damian Hinds, said:
"I want to help schools use their resources as effectively as possible. This strategy equips head teachers and school business professionals with the practical advice, resources and support they need so that they can focus on what they do so well – delivering high-quality education for their pupils.
"There can be no great schools without great teachers to inspire and motivate children, so it's absolutely right that we help schools to maximise the money they have to spend in the classroom by working together, making sure they're getting the best deals and are not being overcharged for services."
A national network of buying hubs offering procurement support, a register of cost-effective deals and a utility cost comparison site are all part of the DfE's attempt to lower costs in schools. The register in particular has helped schools save £21m since April this year.
The Institute of School Business Leadership has applauded Hinds' announcement. Stephen Morales, CEO of the ISBL, said:
"ISBL welcomes the department's guidance on excellent school resource management. We believe that the effective review of the school's resources by the whole leadership team across pedagogy, governance and business will help to ensure that schools reach appropriate recommendations for the effective use of their resources. We would recommend that school leaders use this guidance to help to steer and focus their discussions when considering how to reduce cost pressures and optimise the use of available resources."
Hinds must "stop tinkering around"
However, the National Education Union has spoken out about how headteachers and school business leaders feel about the toolkit. Nansi Ellis, assistant general secretary of the NEU, stated:
"Head teachers will be justifiably furious at the suggestion from Damian Hinds that the school funding crisis is an issue that can be resolved through better budgeting. The majority of schools have already pared their outgoings and costs down to the bone, and even with bulk purchasing and other economies of scale they cannot match the scale of the problem facing schools.
"As a result of a lack of government funding schools have cut staff, increased class sizes, dropped subjects from the curriculum, cut school trips, postponed building repairs and cut back on resources. None of these decisions have been taken lightly but out of absolute necessity.
"The losers here are our children and young people who are seeing the quality and breadth of the education they receive being cut back at an extraordinary rate. Schools urgently need an additional £2bn to restore per pupil funding to 2015/16 levels. It is high time Damian Hinds accepted this is a real problem and stopped tinkering around at the edges with suggestions that have either already been implemented in schools or go nowhere near addressing the shortfall of cash needed to run a school effectively."
Don't forget to follow us on Twitter and keep up-to-date with the latest news and features