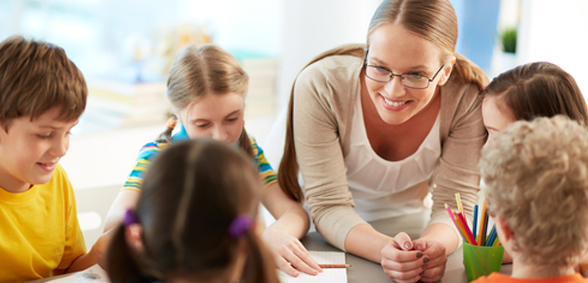 Recruitment and retention are two words ringing in the ears of the education sector – one of the many challenges schools and academies currently face. While difficulties exist, the right approach can help you overcome them. Wendy Choyce, FCIPD, HR director at PeoplePoint HR, shares five ways to combat recruitment difficulties in the education sector
Often, we hear about the shortage of high-quality teachers and other support staff in the education sector, creating a need to focus on improving recruitment processes in order to attract the best candidates.
Here are five ways to combat recruitment difficulties within the education sector.
Employment branding
Your school values, together with the benefits you offer employees, should be well-known in order to be effective for the purposes of recruitment; communication is therefore crucial. How do you highlight your employment branding to your industry and future prospects?
Firstly, you need to look at – and listen to – others within your industry. It's important that you start by being aware of what your competitors are offering in terms of salary and benefits and what your target market is expecting.
Once you have a good insight into the expectations of workers in your industry you can start looking at the perception of your target market. Which benefits are valued and sought out by job searchers and which benefits do they value over all others? Listen to what the marketplace is telling you and amend your offering accordingly.
Highlight your strengths, values and the benefits of joining your organisation in all of your promotional materials to get your message out. If you have a recruitment page on your website you should start each job description with your school overview and ensure that recruiters focus on your employment branding whilst targeting potential candidates.
Understand what you are looking for
In order to communicate clearly what you are looking for you need to be certain you know what kind of talent it is you're after.
The level of experience and education required shouldn't be too low as you'll end up interviewing candidates you won't get excited about but, if you set your standards too high for the benefits you offer, you might end up without any applications.
What fields do they have to have experience teaching in, or is this less of a requirement to you? Be as concise as you possibly can be so you don't waste any of your own time or that of your candidates.
The details of the contract you're willing to offer also need to be included. Are you looking for a permanent member of staff or just a temporary one and, if you only offer temporary contracts, how long these will be for? These are all important points which need to be mentioned. When you offer temporary contracts you may be able to sweeten the deal if there is a possibility for strong candidates to move into a permanent position once their initial employment period is up.
Develop a targeted recruitment campaign
Don't just fish in the same pond as everyone else; invest the time in developing the right promotional plan in order to promote roles to the right people and in the right places. What online platforms you use, what job markets you attend, which universities you partner with? This can make all the difference. In an industry where demand is high, it will unlikely suffice to post a job on a free job board before the CVs start streaming in.
No matter where you advertise your vacancies, you won't be the only one. You need to keep in mind that your competitors are out there too, looking for the same talent. For this reason, you need to make sure you are standing out from the crowd. What makes you special? What makes you the preferred choice of your target job seeker? No matter what your unique benefits may be, they need to be clear as day.
Invest in the right type of professional support
If you opt to use a recruitment agency or HR support service to assist or manage your interview process you need to make sure that your chosen professionals are well-aligned with the goals of your organisation and understand exactly what you require.
It may seem like a money-saving exercise to run recruitment processes in-house; however, if this leaves you with candidates who are not suited to the role, this will cost you and your employment brand in the long run.
Always remain vigilant
Review your recruitment processes regularly to ensure efficiency and expedience. Often internal recruitment procedures in the educational sector are so slow and bureaucratic that, by the time CVs have been shortlisted for interviews or assessment days, the good candidates have already been snapped up.
About the author
Wendy Choyce, FCIPD, is HR director at PeoplePointHR
, Manchester. With a passion for developing people and as a specialist in HR training and business coaching, Wendy has been guiding businesses to success for well over 30 years. She has specialised in supporting new start-ups, improving established organisations and guiding businesses going through growth and significant changes. Organisational change management comes with many complexities and Wendy has shown great skill and resource guiding her clients through these complicated times.