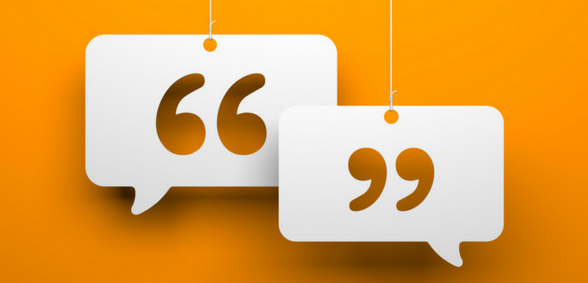 CREDIT: This story was first seen in The Telegraph
Independent schools must not be "sneered at" as they are a key part of Britain's global brand, the leader of the sector's headteachers' association is to say, The Telegraph reports.
Chris King, chairman of the Headmasters' & Headmistresses' Conference (HMC), will call for a "cessation of hostilities" against independent schools as he opens the HMC's annual conference.
He will say: "It is endlessly ironic that UK independent education, one of the most valued and enduring global brands, should be so sneered at in its country of origin."
The HMC is a professional association of heads of the world's leading independent schools. This year's gathering is being held in Belfast.
Mr King will stress the importance of independent schools to the country's economy. "Britain, at a time of severe post Brexit uncertainty, is experiencing growing trade in international education. To which independent schools – in no small part HMC schools – contribute well over £600 million every year," he will say.
"At the same time, our overseas campuses are providing a pipeline of over 8,000 international students to UK colleges and universities."
The head of Leicester Grammar School, who is taking up the HMC chairmanship for an unprecedented second time, is also expected to call for independent and state education sectors in the UK to better collaborate.
"It is urgent for state and independent schools to work together to put pupils, not politics at the heart of education policy.
"A more collaborative, less aggressive approach is urgently needed.
"The time for state versus independent education is gone, to be replaced perhaps by state education with renewed independence of spirit and independent education with a renewed sense of responsibility to society.
"I am hoping that over the coming years education will experience a new period of unity, with independent and state school colleagues working ever more closely together to solve some of the most serious problems facing schools today."
Mr King will claim that independent schools save the UK taxpayer more than £3.6 billion a year by educating pupils without state funding, while also contributing a total of £11.7 billion and 275,000 jobs to the economy.
"Young people are, as we know, facing both global and national upheaval," he will state.
"At home, public funding is severely constrained; the EU referendum and general election uncovered considerable inter-generational tensions; Britain is trying to reshape its identity outside the EU and the emerging generation is required to make life choices far removed from those of their parents.
"Across the world, political tensions are building and further waves of technology, not least artificial intelligence, seem set to disturb established patterns of occupation and livelihood.
"What better time, therefore, to put our efforts in to collaborative working across schools?"
Mr King will also express concern at the prospect of Scottish independent schools losing rates relief and the Labour Party suggestion of putting VAT on private school fees in England.
"Any attempts to undermine our sector can only harm the Exchequer and thereby have a detrimental effect on already cash-strapped state schools," he will say.
He will add: "This is not therefore the time to descend into dogma and division. Instead let's allow the needs of pupils, not politics, to drive educational reform.
"So today I am asking for a cessation of hostilities against independent schools, so we can all stop wasting time on needless battles and instead work together to improve standards and raise aspiration."
Don't forget to follow us on Twitter and keep up-to-date with the latest news and features