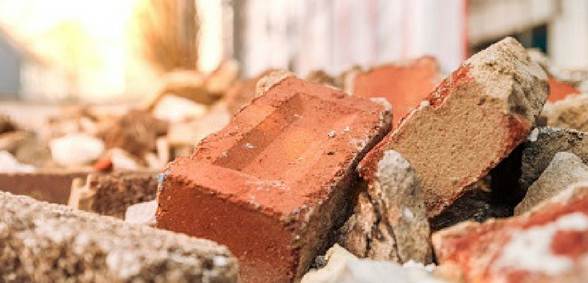 Independent schools occupy some of the finest estates – boasting infrastructures old and new. Maintaining and managing these estates can be a time-consuming and costly matter. We speak to experts about facilities management (FM), preventative maintenance and sustainability
Maintaining your school's estate can be a costly business but where there are costs there's always room to make savings – and perhaps even generate income. Effective facilities management can help reduce costs, save you time and, importantly, give you an overview of your school's estate.
Right foot forward
It's always best to start out on the right foot and that's why Neil Gething, director at UK Energy Partners, says prevention and monitoring are the most effective steps for FM. Independent school estates present a unique case as, often, you will have a mix of historical buildings and contemporary structures, all of which need to be assessed, maintained and serviced – effective FM means a successfully cared for estate. "Ensuring you adopt and use quality equipment from reputable manufacturers – for example, lighting and heating – represents common sense advice," Neil says. Direct maintenance contracts with suppliers/service providers, as well as a building energy management systems (BEMS) or computer aided facilities management (CAFM) systems, are other valuable ideas which Neil suggests.
FM, and particularly continual planned maintenance, is increasingly important given the budgetary pressures faced by schools. "It's becoming increasingly more important that 'surprise' budget expenses are kept to a minimum," Matthew Swift, of business development at Tempus FM, says and this is where planned maintenance comes in. How? "It enables a detailed understanding of the condition of assets and their longevity, which means major costs incurred due to upgrades, repairs and replacements can be scheduled – preferably during school holidays, so as to minimise operational disruption – and also it means bursars can budget accordingly," Matthew explains.
Planned and preventative maintenance
"All schools are different – from the equipment used to the age of the building," Matthew continues. Every school should have a plan in place to ensure that they are always health and safety compliant and that facilities are in appropriate condition for students and staff. Having a planned preventative maintenance plan in place means that agreed assets can be serviced before breakdowns occur. "This proactive approach can reduce costs by carrying out minor repairs throughout the year rather than carrying out extensive repairs/replacement works when the asset becomes faulty." It also means that the assets which you do invest in are better cared for and that product lifespan is increased. Matthew also points out that this level of maintenance can decrease downtime, reduce costs and ensure the building is safe, secure and appropriate for use.
"Planned preventative maintenance schemes can be put in place, working around term times, important dates and existing contracts to ensure all works are carried out and the building is appropriately maintained at times that don't disrupt the students and/or normal operations," he says. Minor issues left unattended can increase the associated costs of repairing a unit, or result in it requiring replacement. Matthew provides the example of a faulty drive belt on an automatic door, leading to unnecessary strain on the motor, which then may become faulty and require replacement, if neglected. While it's recommended that schools outsource to an external facilities management specialist, there are certain activities that staff can conduct themselves in order to reduce costs and to reduce the dependence on facilities management companies; carrying-out something as simple as monthly emergency lighting tests can result in cost reductions, Matthew suggests. As the old adage goes, 'a stitch in time saves nine' and, when it comes to FM, this is certainly the case.
Matthew's points to note:
Be aware of safeguarding issues and compliance risks; having specialists involved will ensure that deadlines are not missed.
Project management and prioritisation are critical due to the pressures on time, budget and legislative requirements.
With Ofsted undertaking spot inspections, working alongside an experienced facilities management company can relieve pressure on bursars and ensure compliance so that staff can focus on educational requirements.
Familiarity with a single provider ensures a good understanding of the premises, assets and operational needs of the school.
FM systems
Independent schools typically have a significant estate to operate and management must be efficient; streamlining processes in terms of reactive and planned maintenance is a large part of this. CAFM systems improve delivery and increase cost-efficiency. "They are able to centralise all facilities management activities and, in turn, ensure compliance, improve service delivery and increase cost efficiency," Gary Watkins, SEO of Service Works, says. CAFM programmes not only offer an overview of planned and reactive maintenance but also health and safety and contractor and bookings management. By rendering deadlines and costs visible, and providing automated reminders for critical dates –  for example, expiring warranties and contract renewals – Gary points out that CAFM also works to help facility and estate teams meet statutory compliance obligations.
"Establishing effective planned preventative maintenance (PPM) regimes is of vital importance in the running of independent school estates," Gary says. He suggests creating a compliance-led PPM schedule, controlled by software with automated reminders, so as to reduce equipment breakdowns, extend asset life and reduce energy consumption. Another benefit that Gary draws attention to is added operational efficiency which reduces time spent on administration and maintenance activity. "For example, our software comes equipped with a self-service portal which allows teaching and administrative staff to log and track requests quickly and easily via the web." This application also works well for managing issues that arise outside of the academic day, something that is particularly useful for boarding houses. The overarching benefit is that, as a member of the senior leadership team, you are able to monitor what is going on across your entire school estate.
Sustainability
Ensuring your buildings are sustainable and energy efficient is becoming ever more important – what may seem a cost now can result in savings later. As a general rule, it's worth carrying out an energy assessment on your estate; having a specialist come in to assess where you might be able make cost savings by, for example, switching to LED lighting, or become more self-sufficient and environmentally friendly by installing solar panels. Key to managing your school's energy use and increasing sustainability is, Neil notes, monitoring and BEMS, which he describes as 'must-haves'.
Extending or restoring existing school buildings should be used as an opportunity to render existing buildings more energy-efficient or introduce new buildings that are more sustainable. "In terms of new buildings, such as Schoolhaus, they should run at a fraction of the cost – approximately 10% – of traditional buildings more than 20-years-old," Neil explains. Such energy-efficient buildings generate 'clean energy' and revenue as they will often include solar PV roofs. Plus, the long-term savings, in terms of both environment and cost, are appealing. "Over the life of the buildings they pay for themselves and save hundreds of tonnes of carbon…when looking at refurbishment or upgrade work, this typically pays back within 4 to 8 years depending on the technology installed," he says.
A school's estate can really set itself apart; it is within your school's hallowed halls and classrooms that students are given every opportunity that they need to propel them in the future. FM is a way of ensuring that you are providing your students with the infrastructure that will support their education; efficient FM ensures not only this, but can also have a positive impact on your time and monetary resources, as well as the environment, and will enable you to get the most out of your assets.
Neil's tips on sustainability:
Ensure you have switched to LED lighting as far as possible.
Ensure you have effective BEMS.
Continually review your utilities' contracts and look at your heating fuel options.
Explore renewable options in terms of their suitability for your site.
Work with suppliers who truly understand their technology and ensure that their technology is 21st century.
Don't forget to follow us on Twitter and keep up-to-date with the latest news and features