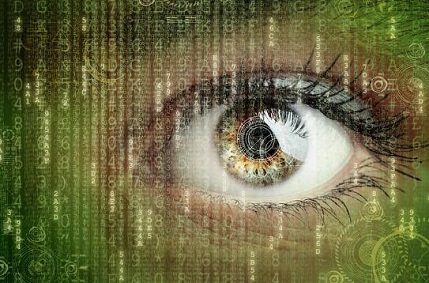 CREDIT: This story was first seen in The Telegraph
One of England's leading independent schools has admitted it monitors pupils' social media accounts to ensure children are not criticising the school online, The Telegraph reports.
The Haberdashers' Aske's Boys' School made the admission amid an ongoing dispute between senior staff and pupils over its alleged "Big Brother" methods.
Over the past six months, students at Haberdashers' have been secretly erecting posters in protest at the school allegedly clamping down on freedom of speech.
It comes four years after the school sparked controversy after taking students' fingerprints without their parents'permission – just months before new Government legislation outlawed the collection of biometric data from children without prior consent.
Former students at the school told The Daily Telegraph that the feud began after a student was reportedly suspended for criticising a recent "Pride assembly", which he claimed was only "for show".
In response, a number of students have taken to erecting posters lashing out against the school's no-tolerance approach to subversion, while others have been told told to take down social media comments criticising its methods.
In one poster seen by this newspaper, the students write: "When posters denouncing Senior Management as "Big Brother" first began to circulate across the school, [a member of staff] decided to call students out of lessons in the hope that they will rattle each other out.
"When an image of the Big Brother poster began to circulate around social media, Senior Management requested ICT to scan through students' social media accounts.
"The intrusion of personal privacy, the rattling out of students…confirm that Senior Management is indeed Big Brother."
Speaking to The Daily Telegraph, a former pupil said that there had been growing ill-feeling at Haberdashers' in recent months over disciplinary procedures."The heart of the dispute is that the school monitors what students are doing and punishes anyone who criticises anything they do," he added.
Responding to the allegations, headmaster Peter Hamilton said that while the school did "keep an eye" on pupils, it was not "draconian" and openly encouraged "debate on complex issues".
"Clearly you do monitor your ICT systems don't you?" he added. "We've got to do that… and clearly we have Twitter and Facebook and you keep an eye on what is being said.
"If people are saying silly things…you have to follow through. But I don't have a bank of screens in front of me that measures every twist and turn. There's nothing draconian.
"We did have an LGBT week, and it went off really well. You get some posters being put up, but it's got nothing to do with gay pride at all. We've been pretty upfront and open on all of those things."
"What you've got is a few people having a bit of a gripe and a grumble."