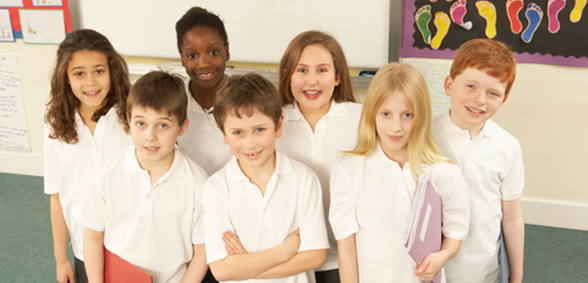 The majority of adults are in favour of a proposal to create up to 10,000 publicly subsidised free places a year in private schools for children from low-income families, a new poll suggests.
But teaching union claims money should be spent on state schools, not 'propping up' the independent sector, TES reports.
The survey, carried out on behalf of the Independent Schools Council (ISC), suggests that 62% are in favour of the proposal – which was announced in December as part of the independent schools' sector's response to the government's schools Green Paper.
The proposal calls on the government to contribute the cost of a state school place (£5,500), with participating independent schools topping up the remainder of the cost of their place.
Parents of children at senior school are the strongest advocates of the scheme, with more than two-thirds (67% ) in favour.
Barnaby Lenon, chair of the ISC, said: "These proposals would help create many more much-needed good school places, at no extra cost to the state. It is no surprise that the majority of people are in favour of this scheme. Independent schools stand ready and willing to contribute as part of the national education system and to expand real social mobility in this country."
In the poll of 2,053 adults, 14 per cent of respondents said they were against the idea.
But Kevin Courtney, general secretary of the NUT teaching union, said: "With 91 per cent of state schools now rated 'good' or 'outstanding' – due to the hard work of teachers and school leaders – there is no reason for the government to prop up the independent school sector. Any available money from Department for Education (DfE) would be better spent on maintaining state schools' funding so that they can continue to improve."
Ralph Lucas, editor in chief of The Good Schools Guide, said the proposed scheme deserved "serious consideration". "There is no denying the current shortage of state school places and this can go some way to addressing that," he added.
On National Offer Day on Wednesday, new analysis revealed that more than half of England's local authorities had seen a fall in the proportion of children securing a place at their first-choice secondary state school in the past year.
Irfan Latif, headmaster of Sexey's state boarding and day school in Somerset, said: "Unfortunately, there are currently not enough good state school places available in our country and the scheme proposed by independent schools would offer day opportunities to even more children. I hope that the government will consider it alongside other ways to increase the capacity, and funding, of our excellent educational system."
The survey follows an attack from former education secretary Michael Gove last week, accusing private schools of being "welfare junkies" and calling for them to be stripped of their charitable status.