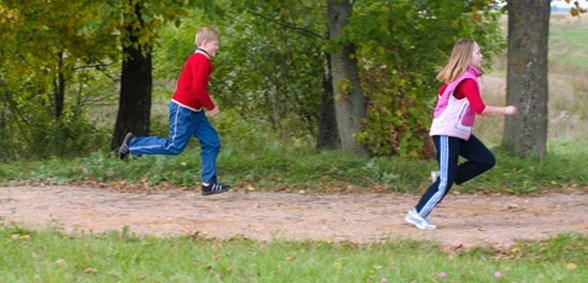 Credit: This story was first seen on iNews
PE lessons are being replaced by 'wellbeing' classes at a top Independent school, iNews reports.
Wellington School in Somerset is gearing its pupils up to look after both their physical and mental health by introducing lessons on diet, nutrition, leadership and mindfulness.
The new wellbeing classes will also include less traditional physical activity such as fitness testing, hand-eye coordination and fundamental movement.
Headmaster Henry Price said in a blog: 'Our aim is not only to increase fitness and confidence at school, but also teach pupils how to look after themselves long after they leave school. The truth is that the majority of pupils will not continue team sports beyond school, and it is therefore all the more important that an increasingly sedentary generation understands the importance of physical fitness in their working lives.
He added that pupils need to recognise that physical and mental wellbeing are 'closely linked' and there are numerous ways to remain active outside team sports.
Despite wellbeing now being a top priority Mr Price insists that team sport has not been ditched altogether.
He said: "Girls and boys still thrive in a team environment and I would not wish to see an element of competition removed from school sport, as long as it is tempered by sportsmanship and a sense of perspective."
Independent schools have a reputation for competitive sport but Mr Price has acknowledged that this competitiveness doesn't suit everyone.
He said: "Not all wish to be elite players, but they still want to be part of a team and schools have a duty not to engage in an arms race of competitiveness that removes all the fun."
The changes were made following a study by the All-Party Parliamentary Group (APPG) on a Fit and Healthy Childhood which stated that physical education in UK schools needed a 'radical shake-up'.
Co-chair of the APPG Baroness Benjamin told the BBC that schools need to "combine sport with the knowledge of good nutrition and a healthy diet".