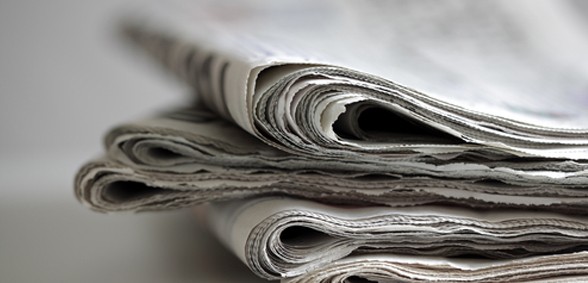 Credit: This story was first seen on The Daily Mail
The most senior Army officer to face court martial for 64 years has today admitted wrongly using taxpayers' cash to pay his two sons' private school fees, The Daily Mail reports.
Brigadier Charles Beardmore, 51, who earns more than £100,000 a year, pleaded guilty to negligently performing his duty at Merville Barracks in Colchester, Essex.
He admitted that in 2014 he failed to reveal his wife Charlotte, 53, was not living with him for more than 90 days in a single year and he continued to claim continuity of education allowance for his sons.
The current rates allow for claims as much as £7,245 a term for students – the Army will not say how much he received.
Army convention that he must be sentenced by an officer at least two ranks higher than him means that his punishment will be revealed in March.
Despite admitting an offence the court heard he had not been 'dishonest' and will pay back the undisclosed sum, likely to run into thousands of pounds.
Brigadier Beardmore was until recently the highest-ranking member of the Royal Army Medical Corps in Germany, and controlled a budget of millions of pounds.
The high-flying soldier was recently moved to London as a general staff officer.
Brig Beardmore was accused of 'performing a duty contrary to section 15(2) of the Armed Forces Act 2006'.
He and his wife are heavily involved with the charity Penguins Against Cancer, which has raised tens of thousands of pounds for specialist hospital wards and research centre.
At a hearing held at Colchester Military Court Centre Brig Beardmore spoke only to confirm his name, rank, and address.
He appeared before judge advocate general Jeff Blackett dressed in full uniform.
Colonel Nigel Jones prosecuting appeared by video link and told the court his wife had been absent from their home in for 173 days in one year, when in fact she was only allowed to be away for 90.
And that Brig Beardmore failed to monitor his wife's absences or inform the authorities.
He said: "This case relates to the brigadier claiming for continuation of education allowance in 2014 when he was working in Germany. In order to claim continuous education allowance the brigadier's wife had to be reside with him and was only permitted under the rules to be absent from the registered place of work address for more than 90 days in a year period.
And added: "The defendant as I understand it accepts that his wife was not present with him for this period in the rules."
During the brief address judge advocate general Jeff Blackett asked the solicitor: "There's no accusation of dishonesty is there?"
He replied: 'None whatsoever.'
Sally Howes QC defending said the soldier has put the cash aside in case he is asked to pay it back.
She said: "Brigadier Beardmore has in fact lodged the full sum of money received by him through Continuity of Education Allowance for the Michaelmas term in respect for both sons. He has lodged that sum of money with my instructing solicitors."
Judge Blackett accepted the plea and arranged sentencing to take place in March.
The last British Army brigadier to appear before a court martial is thought to have been 'Mad' Mike Calvert, one of the most highly decorated commanders of the second world war.