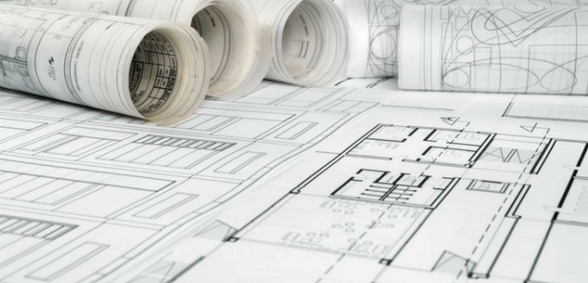 TCES Group extends East London Independent School site by redeveloping 1662 Stratford Church
TCES Group is extending its East London Independent School site in Stratford Marsh by redeveloping a church that dates back to 1662. The group prides itself on uniquely integrating pupils from seven to 19-years with social, emotional and mental health (SEMH) needs and autism spectrum conditions (ASC).
The school recently hosted a visit from members of the ARES Foundation based in Canton Ticino, Switzerland, who were keen to visit TCES Group's latest custom-built school site and to learn from their experience of supporting young people with ASC and SEMH.
The international contingent was given a tour of the redeveloped church by autism experts GA Architects who have worked with TCES Group to deliver these innovative premises for local pupils.
TCES Group has a pioneering approach to teaching children with autism and the school's low-arousal, autism-friendly environment suits all pupils at the school, regardless of their individual needs.
The site now boasts six new classrooms, as well as a double art room and state-of-the-art classrooms for science, ICT and food technology. There is also a new school hall, two sensory rooms, and an excellent outside space.
To accommodate it all, the single storey church building has been converted to two storeys, retaining all the existing windows that now cast light both upstairs and downstairs.
TCES Group is a social enterprise that has been supporting young people with SEMH and ASC for almost 20 years. Its £1.5m redevelopment at Stratford Marsh means the school will be able to increase its numbers from 38 to 70.
Thomas Keaney, CEO and Schools' Proprietor of TCES Group, said:
"We were proud to welcome ARES Foundation to our school and show them the exciting progress that we are making in redeveloping our new school building.
"Their visit also provided an opportunity for us all to share our thoughts and experience surrounding autism and allowed us to show them the results we've achieved through our group process model. By integrating our SEMH and ASC pupils we've noticed a marked acceleration in the improvement of speech, language and communication as well as the social skills of our ASC pupils. We find that this group work and the support of their non ASC peers really inspires them to overcome their barriers."
"This exciting project will enable us to educate more young people locally. We believe that children should not be limited by labels so we're creating a space where they can learn and thrive together, regardless of their specific diagnosis or labels. A considerable amount of planning has gone into creating a wonderful learning environment and it's exciting to see our vision coming to life."
Christopher Beaver from GA Architects said:
"It was always going to be a challenge to convert this 17th century church into a state of the art school. Not only were we faced with the technical issues of delivering a more sustainable and energy efficient building with high acoustic performance etc, but we also had to use our specialist experience as designers of environments for children with autism spectrum conditions (ASC) to deliver a school that met the needs of pupils and teachers.
"It is our belief that a low-arousal building will result in less challenging behaviour with the benefit that teachers find the pupils more receptive. The most important features are adequate personal space, good acoustics, well designed lighting and ventilation and a non-stimulating colour scheme. In terms of finishes, materials had to be robust but without signalling an institutional environment. There will always be a need for regular maintenance in an ASC environment but it is important to choose finishes that can be easily repaired at minimum cost and to design out features that are prone to damage."
Claudio Cattaneo, Director of ARES Foundation said: "We were all impressed by the new ASC facilities that GA Architects have designed for the school. If we were able to build our own school in Switzerland, this is an example of exactly what we'd like to have.
"We are also very motivated by the work done by TCES Group with ASC children, and found the successful group process work intriguing and unique. It fits completely with our model of inclusion and demonstrates the amazing results that can be achieved when these children are taught in a positive, caring and empowering environment."
Don't forget to follow us on Twitter and keep up-to-date with the latest news and features