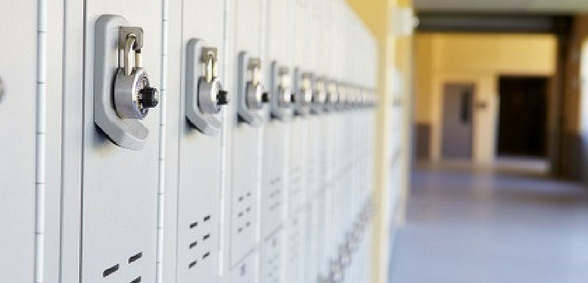 A new school term and two new national purchasing recruitment frameworks signalled the opportunity for schools to stretch their recruitment budgets further. Independent procurement consultant, Naomi Clews, from Naomi Clews Consultancy Ltd., provides her top 10 tips on how to save money on recruitment
1 Baselining
Knowing what you spend, and with whom, is the first step to managing your recruitment spend. Identify not only your largest spend – Pareto 80/20 rule – but also those one-off, high-value spends – for example, executive search. Schools should also regularly check timesheets and invoices to ensure they are correct.
2 Working collaboratively
Avoid bidding wars by working collaboratively with schools in your area. Put 'game theory' and zero-sum gains into practice – one person's gain results in losses for other participants or the joint actions of groups result in collective payoffs – by agreeing and implementing collective agreements, for example, ceilings on workers' pay and commissions paid to suppliers.
3 Commitment contracts
Rationalising your supply base and working strategically with a smaller number of suppliers facilitates demand aggregation. A 'mini competition' under a framework agreement can be used to create a preferred supplier list (PSL) which is;
easier to manage
achieves better value for money
makes you more attractive to suppliers and more likely to get first refusal on candidates, at short notice.
4 Benchmarking
Benchmarking suppliers' commissions – under a framework – provides an indication of the lowest cost of supply. Not all frameworks are created equal, some are better at motivating suppliers than others. Framework owners, typically, charge suppliers between 0.5% and 10% of their framework turnover, in return for a place on a framework. Ultimately, these fees are passed onto customers. The majority of frameworks are free for schools to access, allowing schools to benchmark framework owner's supplier fees.
5 Negotiating
A mini-competition is a formal opportunity to negotiate prices down from those published under a framework. Working collaboratively, schools can present an attractive proposition to suppliers. Negotiating percentage finder's fees, commissions, claw backs, payment terms and added value benefits are all opportunities to reduce recruitment spend.
6 Sustainable pricing 
Low prices may appear attractive but, if supplier margins are unsustainable, or workers' pay rates too low, suppliers may be unable to attract candidates to the position. A robust service level agreement (SLA) will help schools manage suppliers who continually underperform, bringing the contract to a swift conclusion.
7 Outsourcing
Outsourcing your recruitment activity to a third-party provider can reduce administration – one consolidated monthly invoice – facilitate direct engagement and provide enhanced management information for greater visibility of spend.
8 Claw backs
Permanent recruitment finder's fees are charged as a percentage of the candidate's salary. It's pertinent to negotiate the reimbursement of a percentage of the fee paid and/or a free replacement in the event a candidate leaves before the end of the claw back period or fails their probation.
9 Pitfalls to avoid
Adhering to contractual T&Cs will reduce the risks associated with incurring additional fees such as hiring a temporary worker (temp to perm fees), switching a temporary worker to another agency (temp-to-temp fees) or recommending a temporary worker to somebody else (temp-to-third-party fees). Situations can also arise where supplier one sends a candidate CV but you later hire that same candidate through supplier two. Supplier one charges you an introduction fee, resulting in your paying twice for the candidate.
10 Creating a great place to work
The biggest money saver of all is avoiding the need to recruit by maintaining a happy and motivated workforce!
Don't forget to follow us on Twitter and keep up-to-date with the latest news and features