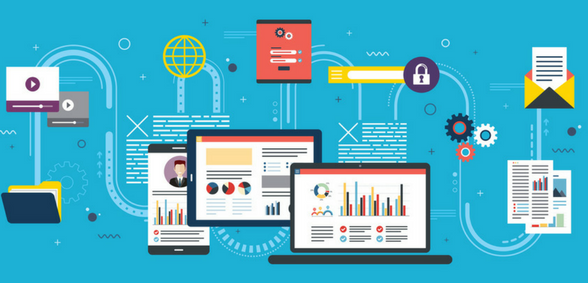 Education organisations face a number of challenges in providing rich learning experiences to students, one of which is technology – specifically, keeping up with the latest advancements in order to provide the best learning tools available.
Johan Pellicaan, MD and VP EMEA at Scale Computing, investigates 'edge computing' as a solution to schools limited by their financial bandwidth.
Students at all stages of education require access to modern technology to help equip them with the necessary skills to enter today's competitive, digitally-focused job market. However, alongside the pressures of providing the best tools for its students, education organisations are under huge strain in order to align delivering outstanding education with IT budgets.
Connected ways of learning
Although schools are starting to support more connected ways of learning, this can bring with it complex, costly and time-consuming IT challenges. So how can organisations embrace the latest technology while keeping the underpinning IT infrastructure simple and cost-effective?
Ten years ago, integrating with the latest technology might have meant a simple swap from a chalkboard to an interactive whiteboard. However, now children as young as five are learning the basics of computer coding and are more organically connected to technology. This generation has access to the latest gadgets and smart devices – an iPad is the new Monopoly board – which is prompting schools to look at integrating these smart technologies into learning activities – gamification, as it's widely referred to. As a result, we're seeing a shift towards presenting work assignments online via student portals, where data is stored in the cloud.
Educational institutions have the same IT needs as other business, if not more. In your school, you're no doubt using common office applications, messaging services, virtual desktops, hosting web services for students and parents, and supporting more specialised educational applications. Of course, all of this development comes with a cost – IT budgets are stretched enough without having to maintain enterprise-level hardware and software for data storage and archiving.
With this in mind, schools need to embrace simple and cost-effective IT architecture so that they can focus their time and school funding on driving more education-enriching activities. With developments in the market, 'edge computing' has opened up this possibility, providing organisations with a way to operate remotely, work across multiple sites and integrate with the latest internet of things (IoT) devices, such as tablets.
 What is edge computing?In a nut shell, edge computing is key to making the IoT fast, secure and useful! Rather than transmitting data many miles to a central, remote point for processing, it's done at the 'edge' of the network – the closest point to the device itself.
Low-cost and simple
Schools are creating an increasing amount of data across numerous departments and sites – it's important for each school to have a centralised storage hub that can accommodate its data management and access demands. This is where edge computing can play a significant role and drastically reduce costs and time-management.
Edge computing is localised computing, away from the primary data centre where performance and reliability are essential. This is ideal for institutions seeking a cost-effective solution that offers the agility to operate efficiently and effectively away from the main site – perfect for schools that have a campus structure or need to access data away from the main site.
Connectivity
As many schools operate in this campus structure, connectivity and networking are often critical and can be a major decision-factor when it comes to deploying a new IT environment. However, edge computing eliminates these concerns.
Because this is on-site architecture the school does not have to rely on a strong internet connection to access data; it is always available. Likewise, edge computing can offer data-resilience and protection alongside business continuity; data is constantly available and replicated meaning schools can still operate in the event of limited connectivity or data loss.
Education and edge
Edge computing may sound complex and specialised, but the reality is it is simple to create and operate. It's a minimalistic solution and, because the back-end management is automated, the IT team have little day-to-day management responsibilities. A lot of other solutions can incur extra costs – like license fees and certified employees; schools often do not have the financial bandwidth to employ highly-trained and highly paid staff and are often forced to seek help from paid third party consultants.
Scalable
In addition to simplifying IT, ensuring scalability can help schools to plan and keep within budget. Often IT can appear cheap at first but, when more services are added, increased capacity is needed or there is a requirement for consultants and advice and the costs can easily rack up.
Schools and educational bodies don't have the luxury of being able to operate in the same way as a private company and budgets need to be planned; IT needs can be difficult to predict – especially as the amount of data generated can grow each day. Edge computing architecture can easily be scaled, with more capacity added as and when needed, eliminating the need to over-provision storage. Edge computing is also future–proof; the trend for this has recently emerged but the technology addresses a long-term need.
What needs to be realised is educational institutions don't require complex IT environments that are expensive to buy and manage if they are looking to utilise the latest technology. A simplified edge computing system can be managed by anyone with a background in IT, and most of the work is done by the system itself. With an edge computing system running in the background the school can afford to put its budget and its time back into its students.
Don't forget to follow us on Twitter and keep up-to-date with the latest news and features