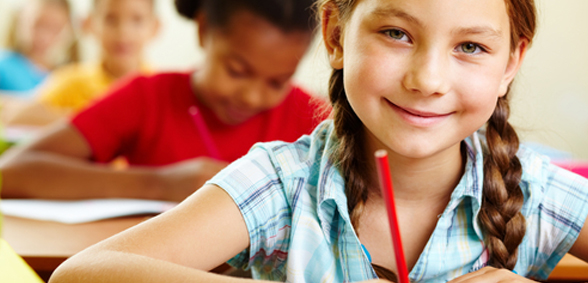 Credit: This story was first seen on The Independent 
A top London girls' school has introduced a 'gender identity protocol', allowing pupils to use boys' names and wear boys' clothes should they wish to, The Independent reports.
St Paul's girls' school in west London will now consider requests from students from the age of 16 to go through a formal process to be known within the school either as boys or gender neutral.
The move is said to be in response to increasing numbers of young people asking to change the gender they are identified by, headteacher Clarissa Farr told The Sunday Times.
LGBT campaigners have praised the school's decision as a 'sensible and smart' move.
A Stonewall spokesperson said: "This move signifies St Paul's Girls' support for a world where all people are accepted without exception. We welcome all efforts to support young people on trans and gender identity issues and ensure that they feel happy, welcome and accepted at school."
As many as 10 girls in St Paul's Sixth Form have already gone through the formal process within the school either as boys or gender neutral.
Pupils aged 11-15 'can have discussions at any time' to explore their gender identity and will receive help and support to prepare for an application 'at the right time'.
The private school, whose former pupils include Harriet Harman and Rachel Weisz, states it 'takes a neutral stance, neither encouraging nor discouraging' the decision.
Students who wish to be known as male or gender neutral within the school must send a written request, setting out their wishes and reasoning, before receiving counselling and pastoral support 'to help them debate and reflect'.
Ms Farr added: "We have had an LGBT society for a long time. The school is very relaxed about sexual orientation but this is a different issue. This is about gender reassignment. That is a new thing for us. We consulted the pupils to find out what the issues were. Their main preoccupation has been to look after people who don't want to identify as one gender or another."
Under the school's charter, the parents of those girls who apply to change identity would 'ordinarily' be expected to know about the request and 'preferably' would be 'fully involved in such discussions'.
While new names are used on sports team lists, with families abroad on exchange visits, in assemblies and lessons, the charter makes clear that pupils' original names as stated on their birth certificate must still be used in public exams, on the school website and in letters to parents and school reports.
If a pupil had fully transitioned and become legally male they could no longer be a pupil, the protocol states, because St Paul's is a girls' school.
Ms Farr added that no pupil had yet come forward to be counselled on whether to embark on medical procedures to change sex.
"We are only able to educate students who are legally and physically female," the document says. The school will not admit pupils who are physically and/or legally male, nor therefore will it normally be able to continue to educate anyone who has transitioned fully and become physically and/or legally male.'
Sue Sanders, chair of Schools Out UK, called the new protocol a 'sensible and smart' move.
"The gender fluidity of young people has become more pronounced in the last three to four years; there is a growing confidence in young people to challenge binary constraints," she said. "This is really about organisations keeping up with how people are perceiving themselves – this is part of the whole process of exploding those gender boxes."