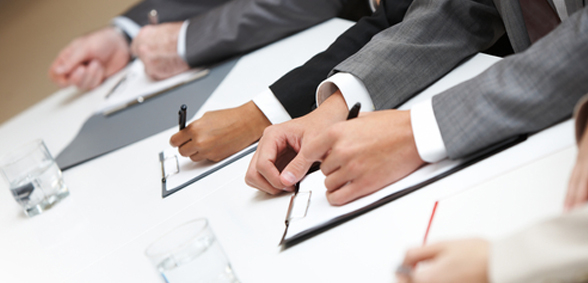 Credit: This story was first seen on The Daily Mirror
The headmaster of a private school ordered staff to help expel pupils – because it's oversubscribed, The Daily Mirror reports.
Ruthin School's Toby Belfield emailed teachers telling them to be more ruthless and sent another email to all staff and students outlining the problem.
Obtained by the Daily Post, the note says there will be at least 25 too many students come September.
This means that the school, which been named the best in the UK for mathematics, is struggling to make its own numbers add up
Mr Belfield intends to look for reasons to free up space by kicking out students through "carefully examining" their behaviour.
Outlining a strict set of rules, Mr Belfield says he will personally inspecting students' bedrooms to make sure that "nothing goes against school rules" and warns them to keep their rooms tidy.
He also forbids pupils to to the park, restaurants or takeaways, as well as any smoking or drinking – even if they are old enough to do so.
Mr Belfield adds: "The problem is very serious, because based on current numbers, we will have more boarders than bedrooms. I have already assumed 20 boarders will definitely leave based on academic performance. After we remove these 20 boarders, we will still have at least 25 too many students in our school… the simple solution is for me to remove at least an additional 25 boarding students from the school."
Explaining how he will do this, he says: "I am going to examine, very carefully, the behaviour of all boarding students. Reminder – no smoking, no drinking. If I identify any boarder that is a smoker or drinks alcohol against my strict rules , they WILL NOT return in September 2017.
"If any student signs out and goes somewhere else (eg the park – which is OUT OF BOUNDS to everyone) – they will not be allowed to return to Ruthin School. I am going to examine academic progress. Everyone must do their best – lack of effort is a reason to leave Ruthin School.
"Staff – if you know any student that is a smoker (or, for example, drinks alcohol in Ruthin) – let me know, so I can add them to the list of leavers, and let their parents know asap."
The email adds: "I wish to reassure parents that if your child is well-behaved, follows the school rules and puts effort into their school work, then there is nothing to worry about. Regrettably, a small number of students do not follow the rules or do not try hard in their studies. These students can expect to have to find a new school in September 2017. I will not compromise on behaviour.
When the Daily Post approached Mr Belfield about the emails, his statement said: "The school is oversubscribed (for boarding students), and I did send the emails (one to parents, and the other to staff/students).
"It is no surprise that so many students wish to come to Ruthin School as a result of our continued academic success and high percentage of students being admitted to Oxbridge and other top ranking universities. I think it is entirely reasonable for any school to set their standards, and expect students to adhere to them.
"I am crystal clear, before any student is admitted to the school, about the rules that students need to follow. Ruthin School is an academic school, currently ranked fourth in the UK, with exceptionally high standards.
"All students are admitted to Ruthin School by my personal invitation. No one has an automatic right to be educated at Ruthin School, and I will not hesitate to ask any student to leave should they not follow our very simple rules.
"As I have explained clearly to parents, if their son or daughter follows the school rules, and gives their best effort towards their academic studies, then they have absolutely nothing to worry about. If this is the case, then the oversubscription will be dealt with by the creation of more boarding accommodation for September 2017."