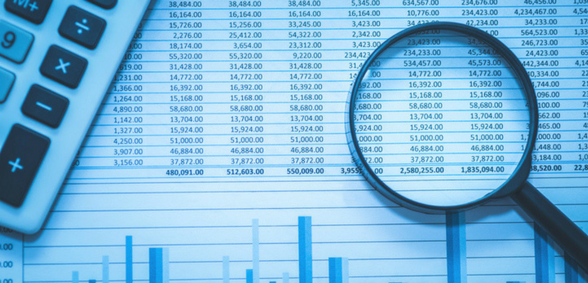 More than 120 children's organisations have united to urge the government to stop "ignoring children" and to put them at the heart of spending plans, BBC News reports
They have written to the prime minister and the chancellor, asking them to recognise that support services are "at breaking point", BBC News reports.
Representatives of those working in health, education, social care, poverty and disability backed the letter.
Ministers said extra cash was easing pressure on services and schools.
The coalition has timed its impassioned plea to coincide with the chancellor's Budget preparations and comes just weeks after Theresa May declared the end of austerity was in sight.
Headteachers and council leaders have long campaigned for extra investment as their budgets for education and children's services have faced a double whammy from rising costs and spiralling demand.
This is a much broader range of campaign groups, with signatories from organisations supporting schoolchildren experiencing bullying, mental health problems, and with special needs or disabilities.
There are also representatives of those supporting children at risk or in care and bodies involved in adoption and fostering procedures.
Education and social services are devolved to the UK's respective nations, although the campaign is targeted at Westminster.
The coalition is using the hashtag #ChildrenAtTheHeart.
The letter says: "We are writing to you because there is compelling evidence that the services and support that children and young people rely on are at breaking point.
"We believe this is because children and young people are being ignored in the government's spending plans."
It asserts that:
A total of 90 children are being taken into care every day – a record high
Fewer than a third of children and young people with a diagnosable mental health problem will get access to NHS-funded treatment this year
Only three in 100 families of disabled children think the health and care services available to their children are adequate
Almost three-quarters of school leaders expect they will be unable to balance their budgets in the next financial year
The number of children with special educational needs who are awaiting suitable provision has more than doubled since 2010
Up to three million children are at risk of going hungry during school holidays
One of the signatories, Kathy Evans, chief executive of Children England, said children should not have to pay for the "recklessness" of bankers and politicians.
"Austerity is not over for children – it's getting worse. Theresa May must stop it."
Another, Dr Carol Homden, head of Coram children's charity, said: "Working with more than one million children, young people, families and professionals, we have seen first-hand how severely cuts to services and support have affected them.
"Children are waiting longer to be adopted, others have been denied access to free legal advice and representation – going homeless or being excluded from education."
And Alison Garnham, of the Child Poverty Action Group, said: "Big social security cuts are pulling more and more of our children under the official poverty line, so nine children in every class of 30 are living under the official poverty line."
In a statement, the government said: "We want all children to have the support they need to live healthy and happy lives, with the knowledge and skills to fulfil their potential.
"That is why we have made £200bn available to councils up to 2020 for local services, including to support children and young people, and why core schools funding is increasing to £43.5bn by 2020, including £6bn of funding specifically for children with complex special educational needs and disabilities.
"However, we do understand the pressures, including funding, faced by local children's services as well as schools."
The statement said children and young people's mental health was a top priority with a proposed new workforce aiming to provide timely and effective support, while "£1.4bn has been made available to ensure that 70,000 additional children and young people a year will be able to access NHS specialist services by 2020-21".
Don't forget to follow us on Twitter and keep up-to-date with the latest news and features