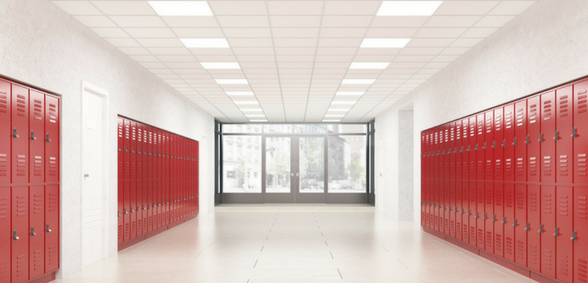 ASCL survey shows inconsistency in school inspections – with schools asked by inspectors to provide additional information that isn't required by Ofsted
A survey by the Association of School and College Leaders (ASCL) has shed new light on Ofsted inspections across England; it revealed that while in a number of the areas listed inspections are largely consistent, in a small minority of cases schools are being asked for evidence which inspectors are not supposed to request.
ASCL is now calling for greater consistency in inspections citing the additional requests as a source of workload pressures.
Nearly all respondents (98%) said they were not asked for individual lesson plans, 99% said inspectors had not specified how lesson planning should be set out, and 94% said they were not asked for written records of oral feedback given to students.
In a recently launched government video, Working Together on Workload, Ofsted's national director of education, Sean Harford, lists a number of 'myths' about what inspectors want to see when they visit schools.
This included verifying that inspectors do not expect to see particular frequency or quantity of work in pupils books, that there is no need to give individual lesson plans to inspectors, that Ofsted doesn't specify how planning should be set out and don't require schools to predict pupil attainment or pupil scores.
However, the ASCL survey of 476 headteachers, deputy heads and assistant heads of English secondary schools inspected since the beginning of 2016, found that:
although Ofsted says that inspectors don't require schools to predict the attainment of their pupils or their progress score, 62% of respondents said their school was asked to predict pupil attainment and 47% said they were asked for predicted progress scores.
although Ofsted says it does not require extensive tracking of how pupils are doing, 45% of respondents said their school was asked to provide this information.
although Ofsted says its inspectors do not expect to see a particular frequency or quantity of work in pupils' books, 34% of respondents said inspectors had asked to see this type of evidence.
However, there are signs that the situation is improving in the first two of these areas, with about eight per cent fewer respondents reporting such requests in 2017 and 2018, compared to 2016, while the proportion in the third area was broadly similar.
Geoff Barton, general secretary of ASCL, said: "We have to reduce unsustainable and onerous levels of workload in schools because of the impact this burden has on the welfare of staff and on teacher recruitment and retention.
"It seems as if Ofsted is making progress in ensuring that its inspection teams do not make requests for evidence in line with its own myth-busting guidance.
"But in certain key areas, there is clearly some way to go if Ofsted is to show the level of consistency that it would rightly expect from school leaders.
"It is essential inspections are consistent and that no school is asked to provide evidence which generates unnecessary workload.
"We support Ofsted's work in dispelling the myths about what it expects to see, but we have to make sure that this is reflected in practice on the ground.
"We have fed back the results of this survey to Ofsted to assist in that process."
Don't forget to follow us on Twitter and keep up-to-date with the latest news and features