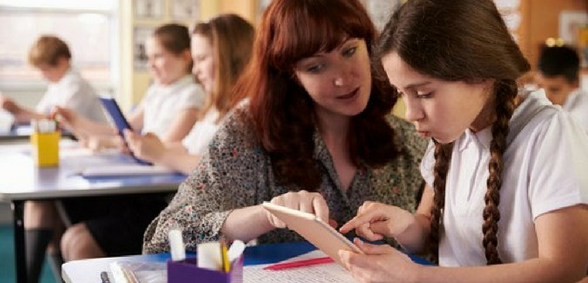 That teacher recruitment and retention is increasingly becoming a pinch point for schools is well known and schools are approaching this challenge in a variety of ways. Recent research conducted by Marketing Advice for Schools reveals the ways schools and academies are tackling the issue and here director Simon Hepburn offers some useful guidance for schools on how to attract teaching staff
Teacher recruitment and retention is high on the agenda for schools and academies. As schools reconvened in late August, the Education Policy Institute published a report highlighting an increasing lack of highly-skilled teachers in England. At around the same time Simon Hepburn, director of Marketing Advice for schools, engaged 37 schools from all sectors and age ranges across England, Wales and Scotland to ask what they are doing to successfully recruit and retain teaching staff.
Improving teacher retention and recruitment strategies
Drawing on the information collected from the schools surveyed, Marketing Advice for Schools presents four key areas to consider when managing a shortage of teachers – with a focus on retaining the good ones you already have.
What schools do to retain teachers
The survey revealed that most schools provide teachers with mentors, for example; however, once established, this support drops off. Exit interviews (30%), employee surveys to identify areas of discontent (16%), career discussions and guidance (14%) and flexible working (16%), were also listed as retention-positive activities
What schools are doing to promote themselves as good places to work
According to the survey, few schools are taking the steps required to demonstrate their school's a good place to work. Eleven per cent said they researched what made their school standout, eight per cent used video to show what it's like to work there and just three per cent had a dedicated career section on their website.
The methods schools are using to recruit teachers in 2018
Most schools rely on traditional, national advertising, 38% use recruitment agencies, while opportunities such as networking through staff and alumni were hardly used at all. Schools posting on their own site did little to promote this – 22% use social media channels and five per cent use their school newsletter drive traffic.
The processes schools are following when recruiting
The survey found that the majority of schools are encouraging informal visits to make personal connections before an interview, but few encourage speculative applications, create and use 'talent banks' of people who have shown interest, or offer flexible interviews for those who can't make a specific date and time.
You might also like…
DfE to monitor partnerships between state schools and independents
Establishing and conquer teacher recruitment and retention
Simon shares some key advice for attracting talent for your classroom
Survey your staff
When you're looking to attract people to your school you need to find out why people like working for you – an employee survey and focus group with a range of teachers from different stages of their career will help. The survey can focus on specific benefits you currently offer and how you staff think your school compares to others, while a focus group is a good way of exploring areas to develop further.
Make the change
Following your research you might discover teachers like your school because it has great students, they have a good work-life balance and because they get the chance to develop their skills through good CPD. (If you don't have these they are good areas to look to develop). You will also find areas that they want you to improve; as you make changes in these areas you can share the positive feedback!
Collect the evidence
However, this is just the start. Once you've found the great things about your school you need to find and share stories that back this up so that prospective teachers know how good you are. You could ask your teachers to write or blog about their experiences – especially in areas such as training and development – and also consider interviewing them on video about the best bits of their work, or take pictures of the facilities they value the most.
Spread the word  
Once you have the evidence, you need to share it widely. Our survey shows that a few schools are creating dedicated career sections on their websites – take a look at http://arkonline.org/careers for inspiration. Others – often teaching schools – are developing career newsletters while some encourage their teachers to raise their profile and that of the school by writing for professional journals or speaking at conferences such as ResearchED. Another group are using social media to contact their local community and former students to encourage them to think of teaching as a career.
Create a 'talent bank'
All these areas will help you create a 'talent bank' – people who want to work for you even if there's not a suitable role at the moment. Make sure to keep in touch with them and actively encourage them to apply when you have a job.
Don't forget to follow us on Twitter and keep up-to-date with the latest news and features